Ultra Suit 3.0 Staff Interview x Shawn Sun | Fashion Style of Emerging Photographers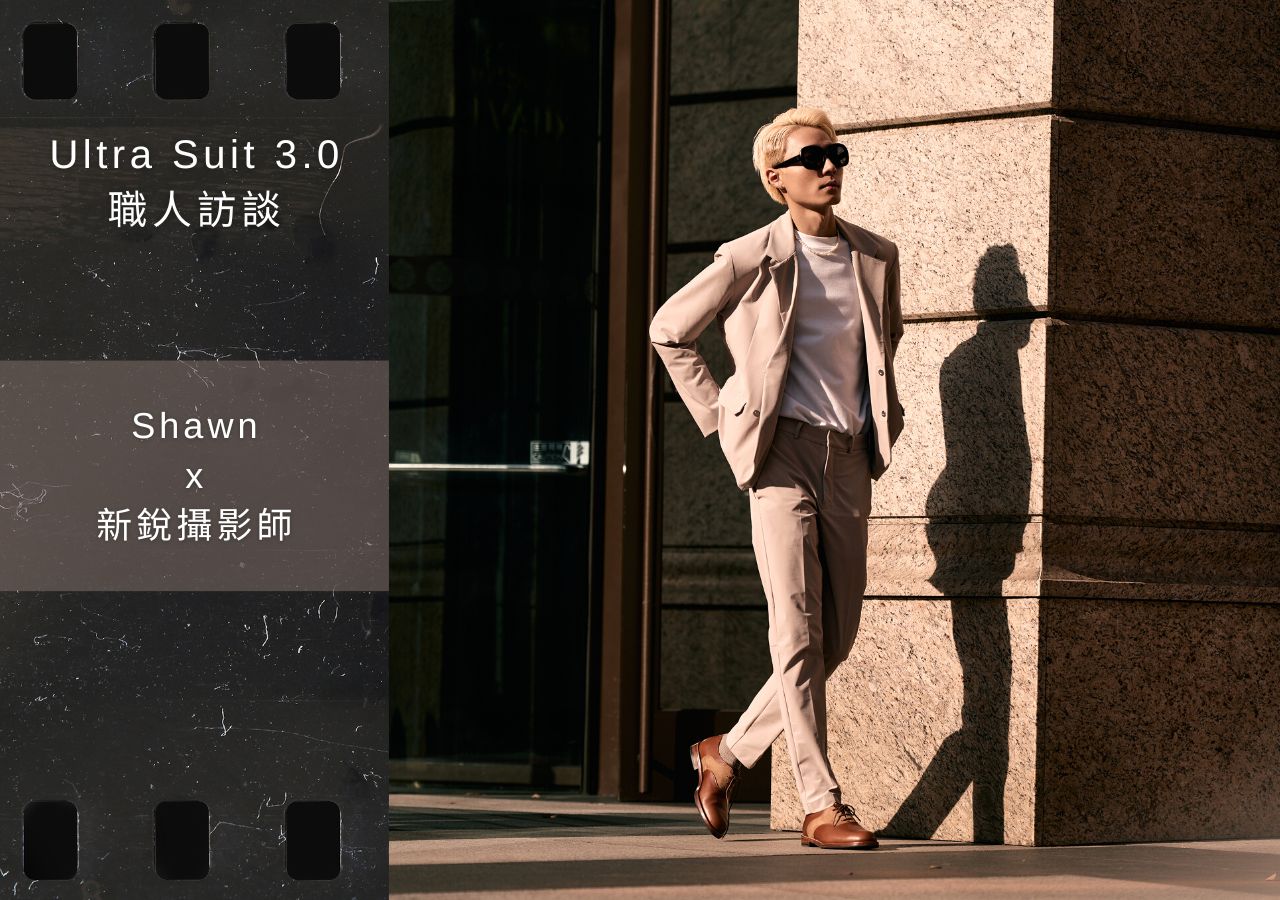 Shawn, who comes from an art background, majored in architectural design in college and taught himself photography. He combines artistic elements to create works full of light, shadow and emotion. Shawn, who often shoots brand interviews or collaborates with artists, believes that wearing a suit can give people a decent and spiritual feeling, not only for his own image, but also to maintain a good teamwork atmosphere. Let's watch Shawn's full interview video below.
Staff interview video

Today's guest: Shawn Sun Bangwei
Occupation: Emerging photographer
Wearing style: Ultra Suit 3.0 day sand/double breasted
Staff interviews
1. Tell me about who you are and

what do you usually do

(

career

)

?

I have an art background and studied architectural design in college. I started to learn photography by myself at that time. Now I mainly focus on commercial projects, including assisting artists and event shooting, or brand interviews. Sometimes the subject of the shooting will bring in lighting, shadows and emotional layers, making the work more artistically rendered.
2.What do you do after work?
Because work is my hobby, I will still focus on photography after work, taking some works related to people's emotions, some fashion-type works or male body photography.

I also like traveling very much. Traveling brings me many different feelings, and interacting with different people will give me new inspiration; this also enriches my inspiration in photography.
In addition, I often use iPhone Notes to jot down the words that come to mind at the moment. It does not necessarily need to be a complete sentence or story; I can piece the words together later to turn them into my own story, or blend them into into photography.
3. What is the goal you want to accomplish next?
I used to be a street photographer for Vogue. If I have the chance, I would like to go abroad to see what the four major fashion weeks are like. Understand the differences between fashion weeks and Taiwan's street photography culture. Of course, I can also take some pictures that are different from those in Taiwan. Same works. In the longer term, I want to open an imaging integration company.
---