Ultra Suit 3.0 Staff Interview x Dr.Woo | Smiling is an essential element for building self-confidence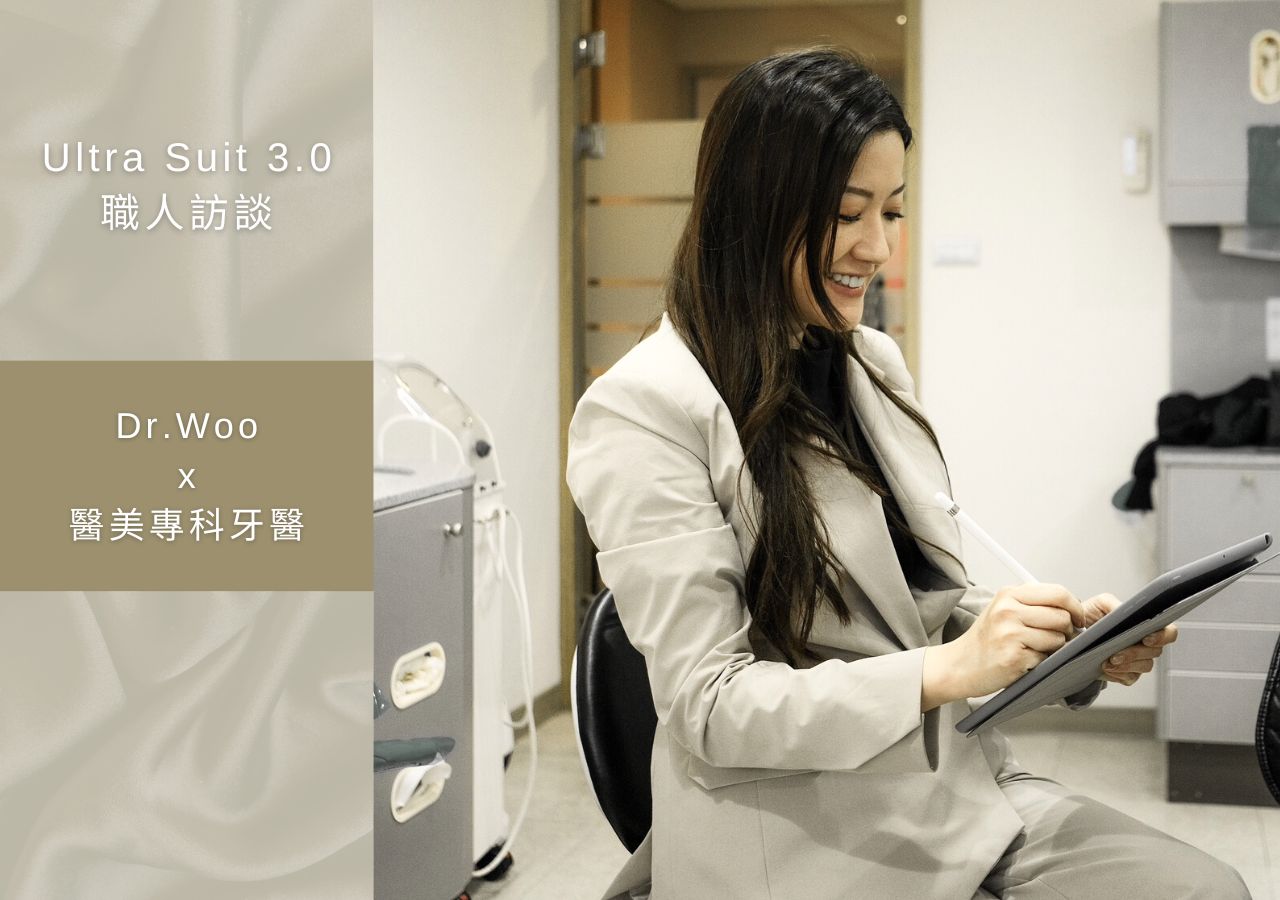 Have you ever heard of an aesthetic dentist? The Dr. Woo invited for today's interview is an aesthetic dentist. His main job is to beautify the smiles and appearance of his customers, making them more confident and beautiful. She usually wears a white robe, but her dressing style after work also fully demonstrates her ability and neatness; after work, she still maintains a confident and flattering smile at all times. Let's watch Dr.Woo's Ultra Suit 3.0 craftsman interview video below.
Staff interview video
Today's guest: Dr.Woo
Occupation: Dentist specializing in aesthetics at Chiam Seng Man Dental Clinic
Wearing style: Ultra Suit 3.0 day sand/double breasted
Staff interviews
1. Tell me about who you are and what do you usually do (career)?
I am a dentist specializing in aesthetics. Our job is mainly to help customers make some changes to their smiles and appearance, making them more confident and beautiful.
2.What do you do after work?
Usually after get off work, I like to watch movies, read books, or eat delicious food with friends. My favorite thing is to travel.
3. What is the goal you want to accomplish next?
We do a lot of aesthetic dentistry projects, so we are considering turning aesthetic dentistry into a brand, that is, a dental beauty brand, and then we may cooperate with many medical aesthetics industries in the future.

Because usually a good-looking smile is not just the smile itself, it also matches the appearance, which is the beauty of the entire face. It is an overall transformation and an aesthetic upgrade. Seeing their new smiles and new looks, their sense of satisfaction and their entire self-confidence are completely different. Because they will need to come back for follow-up visits. Whenever they return for follow-up visits, they will come back and share stories with us, saying that after he completed the major transformation of his smile, even his parents told him that it was worth it when he went back.
Many of our customers didn't dare to smile before. They would do this ( cover their mouths ) when they were very happy, and they couldn't be themselves and smile relaxedly. Then he said that he felt that after we helped him solve this problem, his whole person He has become much more confident. Whether he is talking to others, giving speeches, interviews, talking to clients, or even on dates, he feels much more confident. This is what gives me the most sense of accomplishment.

4. How do you feel after wearing Ultra Suit3.0 today? What do you like? Best place for you?
The biggest difference from the suits I usually buy outside is that they are very comfortable, elastic and breathable, because I think the comfort of clothes is a very important aspect for me. If they are worn, they will be prickly or too tight. , too tight, I will feel very uncomfortable.

The main reason is that it is very elastic, which means that my extensibility and activity rate are quite high. I don't have the feeling of being a little tied up when I usually wear a suit. Its range of motion is quite comfortable and the comfort is very high. In addition, I think water-repellent is really attractive, because we live in Taipei, a city where it rains often, and it is difficult to predict at any time, so this is really attractive.

I think when you think about wearing a traditional suit, you will feel that it is very tight, uncomfortable, and stuffy, but 3.0 is very breathable, which I think is a plus point, under the armpits. There is also a ventilation valve design, which I think is a super plus.
Conclusion
If you are interested in aesthetics, you are welcome to find Dr. Woo . They do a lot of major transformations on smiles and the entire appearance of the face. If the smile is cleaned up, the whole person's temperament and image will be much better, so if you are interested If you don't want to visit, go and consult ( click for consultation ).

The Craftsman Series invites creative craftsmen/entrepreneurs in various fields to share their background stories and share the role each person plays in their daily wear through their professional and personal clothing preferences.

What type of staff interview introductions do you want to see? Please leave a message below to tell us.
TRANZEND
Facebook: Tranzend Taiwan
Instagram: tranzend_taiwan
Email: sales@tranzend.co.uk
---