A Christmas letter from the manager: Why make Ultra Suit 3.0?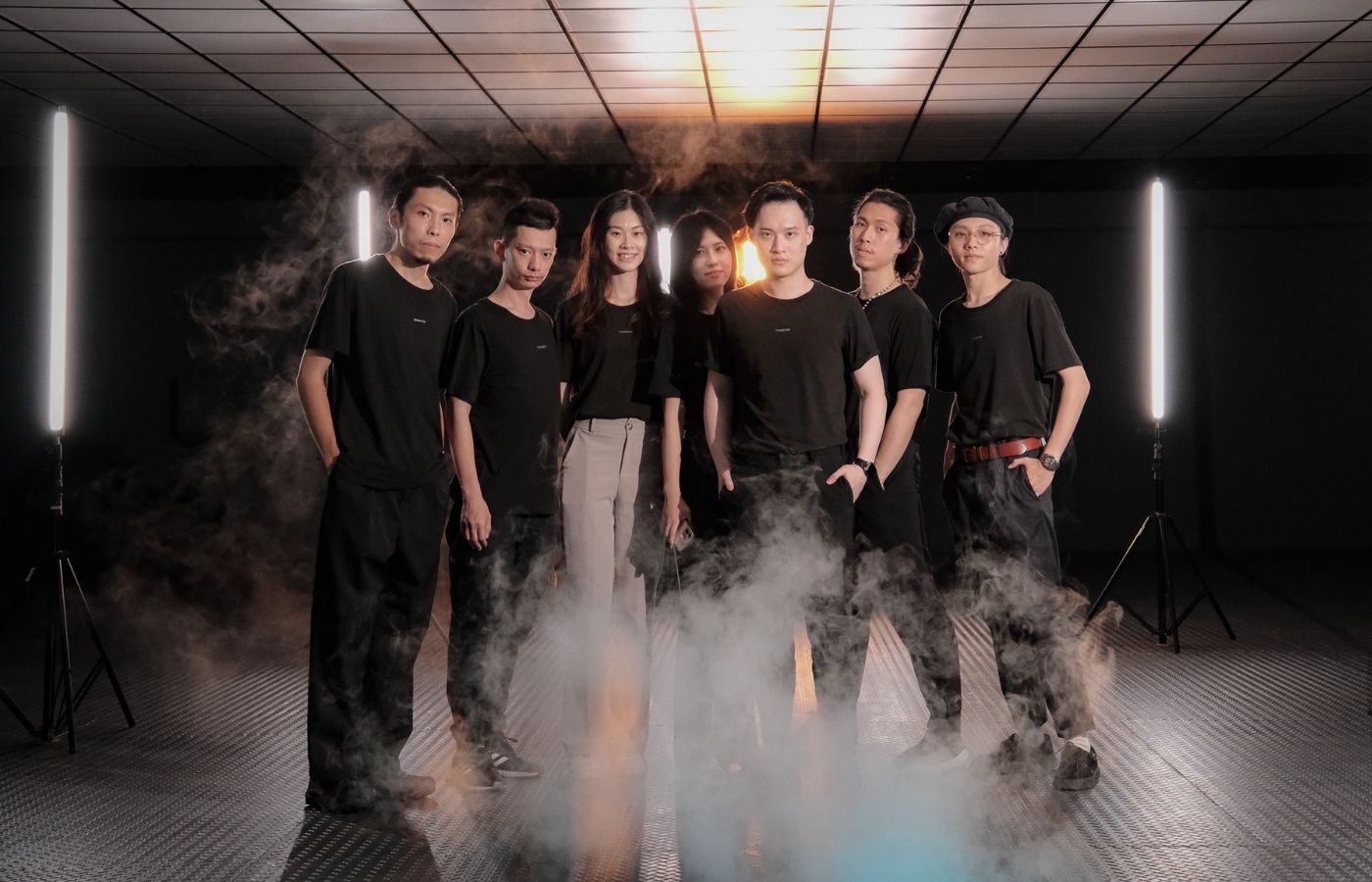 Preface
Merry Christmas to everyone! Hello everyone, I am William, the manager of TRANZEND. December is the happiest month of the year for many people. This month is also crucial to me. Christmas is coming, followed by New Year's Eve, and finally Happy New Year. On Christmas night, I want to share with you why I made Ultra Suit 3.0 and how this series was born. Today I will spend 3 minutes to understand the origin of the Ultra Suit series.
Why Ultra Suit 3.0?
While studying in the UK, I was deeply influenced by the local culture and sense of ritual. Under the influence of the British gentry aesthetics, I found the inspiration and original intention of founding TRANZEND. The climate in the UK is humid and often rains. One day I realized: "Why is there no suit that can be worn on rainy days that is waterproof while still being comfortable and breathable?" Based on this concept, I designed "Ultra Suit 1.0". It was launched on Kickstarter, the largest fundraising platform in the United States, in 2017, and was fortunate enough to gain market recognition.
The weather in Taiwan is exactly the same as that in the UK. In order to cope with the humid and rainy climate, we launched the "Ultra Suit 2.0 - The Strongest Suit Jacket on Earth" in 2019, which features multiple functions such as comfort, elasticity, water repellency, and stain resistance, making it stand out in the suit market. , also achieved a fundraising result of 4 million yuan on FlyingV.
After 2.0, we received a lot of feedback from people asking whether we can add production, or whether there are other styles, colors, etc. in the next generation. It made me realize more: a piece can cross situations and also has "Meaningful Design" and "Dress". Wise" product spirit is a functional suit that we can continue to improve and launch; therefore, the Ultra Suit 3.0 next-generation functional suit was born.
Problems caused by traditional suits
According to market questionnaire surveys, people's opinions on traditional suits are

No flexibility, restricted extension of activities-----26%
Not anti-wrinkle, needs time to iron-----26%
Maintenance cost, must be taken to dry cleaner -----20%
Afraid of getting caught in the rain, it will be troublesome on rainy days -----19%
After being worn for a long time, the suit will retain odor-----9%
It can be found that people feel limited and uncomfortable wearing traditional suits, sacrificing comfort and extensibility for the sake of proportions. In particular, the unit price of custom-made suits is very high. If they get wet or need maintenance, they have to take them away. Dry cleaners do the finishing; and because traditional suits cannot resist wrinkles, it often takes 10 minutes to iron them before going out. It takes a long time to accumulate over a long period of time.
Features of Ultra Suit 3.0 next-generation functional suit
All-round 360 degree elasticity | Top-gauge mechanical elastic is used to greatly increase the extensibility of the suit during activities. This time we interviewed architectural designers, emerging photographers and sports coaches, and they were very knowledgeable about this part! Allows more freedom of movement while working or interacting with players.
Anti-wrinkle, machine washable/dryable | Because the fabric itself is highly wear-resistant, Ultra Suit 3.0 is not prone to wrinkles, and can also be directly placed in a washing machine for cleaning, dehydration, or drying in a dryer. It can be washed and dried immediately, which greatly reduces the need for ironing and greatly improves the wearability of the suit.
Pass Rain Test Ultra-water-repellent | Unlike the delicateness of traditional suits, Ultra Suit 3.0 ultra-water-repellent fabric remains dry and crisp at all times; you don't have to worry about drizzle or drizzle when wearing it for commuting. Even if you get alcohol at a party, you can easily wipe it off. Can.
Odor control | Due to their physical constitution, some people have more obvious body odor. Ultra Suit 3.0 is rich in technological and environmentally friendly Cafe® coffee yarn, which naturally controls odor on and around the body. Although wool suits are naturally resistant to odors, they are wrinkle-resistant and machine washable, making them unmatched by wool.
Eco-friendly manufacturing process | Our entire manufacturing process complies with the strict EU bluesign® regulations, from energy selection to dyes, all comply with environmentally friendly design requirements.
Dress Wise
"
Buy better→Buy less→Waste less→Feel better"
"Meaningful Design" and "Dress Wise" are the core spirit of TRANZEND every time it develops new products. In the functional gentry wear market, we provide meaningful and innovative products for people with cross-situational tastes. We integrate technological fabrics and ultimate craftsmanship, which not only make clothes bring more functions, but also be suitable for various situations and occasions, and through "buying You can buy better products and then "buy less", so you can "waste less" and "feel better".
Conclusion
I believe that everyone has a deeper understanding of the TRANZEND and Ultra Suit series. I would like to remind you that the arrival of Christmas means that it is time to buy new clothes to welcome the New Year. At the same time, it also means that the Ultra Early Bird 34% off discount on Ultra Suit 3.0 is at the end. One week, please seize the last chance!
TRANZEND
Facebook: Tranzend Taiwan
Instagram: tranzend_taiwan
Email: sales@tranzend.co.uk
---