I really want to go abroad! Essential fashionable anti-epidemic items for travel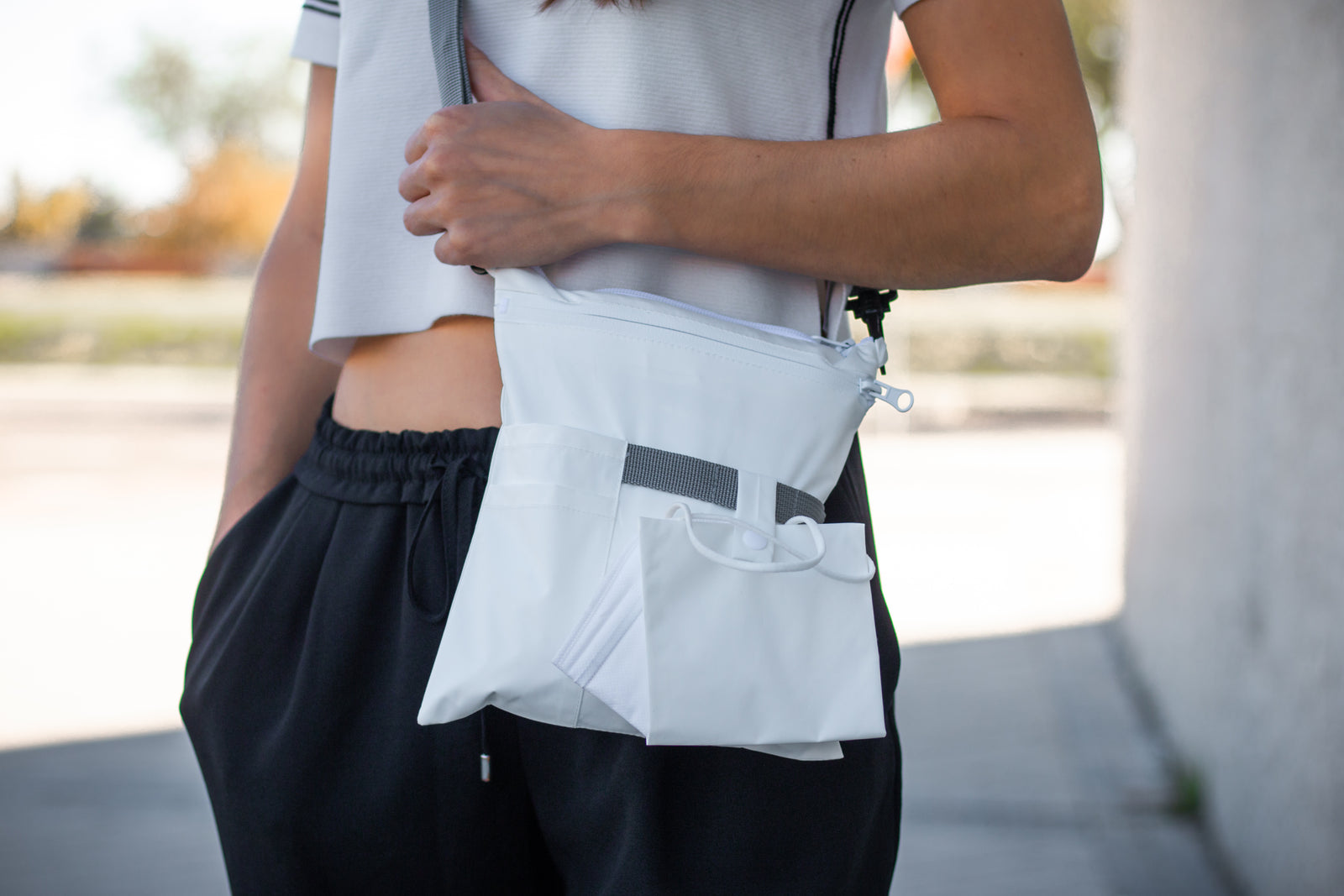 Starting from 2020, it has actually been nearly two years since I went abroad. I really want to go abroad! Seeing that vaccination coverage is becoming more and more popular, it seems that the day to go abroad is getting closer and closer. Why not take this time to prepare the anti-epidemic items for your next overseas trip? Play around the world with peace of mind~
By the way, we have become accustomed to wearing masks every day. In order to jointly prevent the epidemic and protect our homes, we have no choice but to carry some anti-epidemic items when going out to protect ourselves and others, and these items have become an integral part of our lives. One of the indispensable gadgets.
However, although they are anti-epidemic items, as part of the accessories worn on the body, we can still use these items to combine with our outfits, so that we can look fashionable and stylish while going abroad (traveling) while preventing the epidemic. It's hard not to let people look at you when you're walking on the street~ (Now I can only walk around the airport)
A must-have item for epidemic prevention! Matching new fashion for epidemic prevention
Now follow us to take stock of what are our must-have items for epidemic prevention in the post-epidemic era!
1.Mask chain/mask rope
Sometimes you need to take off your mask for a short period of time, such as eating, unlocking your phone, etc. However, if you leave the mask casually, it may be lost or pollute the environment. If you don't want to store it and worry about losing it and getting dirty, it is quite suitable to add some functions to your mask at this time. There are also small accessories with matching effects. Mask chains can not only ensure that the mask will not be lost, but some also have multi-functional features such as glasses lanyards and necklaces, which are really convenient and can add a sense of style!
MN2IN1
The original design is a synthesis of Mask Code ( mask chain) and Necklace (necklace), with hand-made DNA weaving and special heat shrink sleeve fixation. I hope that masks can not only bring us safety, but also become a part of us.
(Image source: @zjyunnn)
2. Protective windbreaker
When you think of protective clothing, do you think of disposable protective clothing that is difficult to put on and take off?
In addition to the one-piece being inconvenient to put on and take off, the appearance is thin and plain, with few design details?
the most important is! It must be thrown away after one-time use, which is not very environmentally friendly.
But things are different now. There are many functional and fashionable protective windbreakers on the market. In addition to having excellent protective power, the design itself is a more functional style. It can be used for casual wear on weekdays. When necessary, the zipper and Pulling up the mask can further improve the level of protection!
Product link: https://tranzend.co/products/ultra-ppe-jacket
The Ultra Protective Windbreaker is made of top-notch protective material (medical grade P3 fabric). Through testing, it can effectively prevent the penetration of blood and viruses, and is windproof and rainproof (waterproof coefficient >10000mm). In terms of design ingenuity, a detachable multi-functional small bag-level protective mask is added, and there is a storage layer for alcohol cans, masks and epidemic prevention pens. If you need to store your windbreaker outside, you only need to fold it in half and put it into the multi-functional small bag before going out. It is easy to carry and use, allowing you to freely travel through various scenes in the post-epidemic era.
3.Alcohol tank
Modern people, everyone has a glass of alcohol in their hands. Oh~ No, it's a can of alcohol spray!
Alcohol is often used for disinfection when preventing epidemics outside. Don't underestimate this small jar. Often simple accessories and casual details can bring out the richness of your quality and overall matching.
Touchland
Kickstarter fundraising products have become a trend on social platforms. Use colorful colors to match different outfit styles, injecting new style definition into portable alcohol cans.
(Image source: Kickstarter)
4. Protective glasses/face mask
In addition to wearing masks, protective glasses/face shields have also become one of the most popular protective weapons. They not only prevent droplets from spraying, but also protect against dust and sand. The frame shapes are diverse and can be matched with any one, regardless of myopia or not. One pair is used for protection and styling. It can be said to be a fashionable anti-epidemic item with a very high CP value!
      (Image source: @vueshield)
(Image source: @klassiceyewear)


TRANZEND
Facebook: Tranzend Taiwan
Instagram: tranzend_taiwan
Email: sales@tranzend.co.uk
---