"The most powerful item in winter", one piece is worth multiple pieces, to overcome all weather!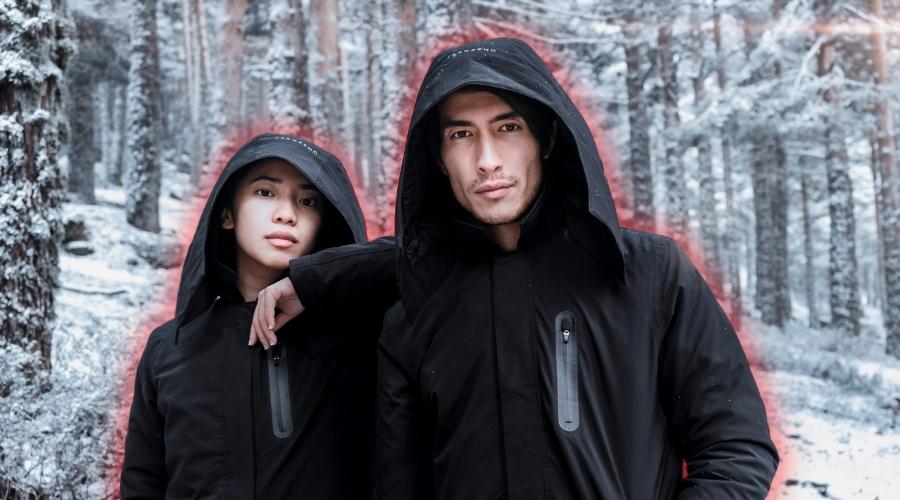 Taiwan has a humid and cold climate in winter. When encountering cold air, the sensible temperature is even scarier. The indoor and outdoor temperatures often differ by more than ten degrees. Faced with such waves of cold air masses coming one after another, there are also the upcoming cold air masses. During Christmas and New Year's Eve events, how can we dress warmly without looking bloated? How can we dress stylishly to overcome all weather conditions?
First of all, most people's understanding of keeping out the cold is that the more you wear, the warmer you will stay. This is the so-called "onion style dressing", which uses layers of clothing to keep warm and keep out the cold. But today, we are going to break it down. The myth that "the more you wear, the warmer you stay" does not mean that this way of wearing is wrong. After all, the onion style can indeed keep us warm, but it often results in wearing too many pieces. It looks bloated, and it is inconvenient to put on and take off when you often go in and out indoors. On the contrary, it will cause sweating. Sweat absorbs heat through evaporation and takes away more heat energy, resulting in a drop in body temperature. Therefore, if you want to really wear it, To be warm and stylish at the same time, you don't need to wrap yourself up like an onion. "It's better to dress smartly than to wear too much." You only need to combine "heating inside", "air convection" and "windproof and rainproof". It can effectively withstand Taiwan's cold climate if done well. The most powerful winter item to be introduced today is equipped with the above three technologies, and in terms of functionality and details, it is specially designed to cope with all-weather conditions. Single item.

(onion style wearing method, picture source: pinterest)
That's right! It is the "Ultra Coat temperature-controlled raincoat" that successfully raised more than NT$7 million on the flyingV fundraising channel! I believe that if you are a fan of TRANZEND after reading the previous article, you will know what product I am going to introduce. I have to say that Ultra Coat is a highly functional and practical coat. It is equipped with a three-stage autonomous heating system . It achieves the effect of "heating inside" and cooperates with the space created by the inner layer of clothing to allow heat energy to flow and circulate within it to achieve the effect of "air convection". Finally, it is "windproof and rainproof", since they are both called A raincoat, its windproof and rainproof effect is of course not to mention, and it has a water pressure resistance value of up to 15000mm , so it can withstand cold winter, heavy rain... and other various weather conditions.

One piece worth multiple pieces
When the cold winter comes, we are used to wrapping ourselves up like Michelin. Each layer and each piece has a different function. Windproof, waterproof, warm, and heat-generating each perform their own duties. However, the stacking of layers of clothing often looks like It is bulky and inconvenient to put on and take off. Without the windproof and waterproof protective layer, even if you have a warm coat, the cold air will still chill your back if it penetrates. Without the heating and warm inner layer, even if you have a windproof and rainproof coat, Due to the isolation effect, your body will still feel cold even if it cannot produce heat energy.
Ultra Coat has the ability to decorate one corner with multiple corners. It can be used as a windbreaker, a jacket, a down jacket or a heating jacket. This is something currently not available on the market. The key to this excellent versatility lies in the fabric. Structure, Ultra Coat is made of three layers of special patented fabric:
Outer fabric-AIRMEM™ : DWR water-repellent coating on the surface, providing water-repellent and snow-repellent effects.
Middle layer fabric - AIRMEM™ nano coffee film : a patented coffee gauze film with a water pressure resistance value of up to 15000mm, which is highly windproof and rainproof, and maintains a high breathability effect, keeping the internal space from being stuffy.
The bottom fabric - Eco²sy® technological environmentally friendly down : Made from recycled PET bottles and waste coffee grounds, it is not only warm but also lightweight.
Three-stage zoned autonomous heating system
Ultra Coat is equipped with a three-stage zoned autonomous heating system. You can easily adjust the heating temperature by connecting the mobile power supply to the TYPE C connector in your pocket and turning on the heating switch. The smart thermal controller installed on it can adjust the three temperature modes of high, medium and low in zones to maintain the temperature inside the windbreaker between 42 degrees and 55 degrees. The inner layer of technical down is used to maintain the temperature for a long time, and the outer layer is windproof and rainproof. Designed to completely prevent the invasion of cold air. If you are extremely sensitive to the cold, you can also wear a better-fitting heating jacket inside the raincoat and use the air convection between the Ultra Coat and the heating jacket to maximize the dual "inner heating" effect. In this way, you won't be afraid of the cold current at all~

There are countless design ingenuities
The slim and neat design of Ultra Coat can be easily matched with formal or casual wear. In addition to the strong functionality of the fabric, the design ingenuity is endless. Let the editor tell you Introduction one by one~

1. Ultra Hood quick-release storm hood: It uses the German patented Fedlock magnetic buckle design, which can be put on and taken off quickly in one direction and is not easy to fall off.

2. Devil's felt hat brim adjustment design: There is a devil's felt adjustment strap on the rear of the Ultra Hood, which can easily adjust the hat brim and hat body contour to fit you.

3. Magnetic earphone storage: There is a magnetic piece on the collar, and the used earphones can be attached here with you.

4. Back-type design: It comes with an adjustable carrying bag that can be worn on the webbing strap inside the raincoat. If you want to take off your coat indoors, you only need to put on the carrying straps to save the trouble of taking out clothes.

5. Multiple storage pockets: There are so many storage pockets! There are three pockets with waterproof zippers on the front , and there are three hidden pockets on the inside. There is also a hidden card layer hidden pocket on the left cuff . You can just stuff everything into your body, and you don't need to carry a bag when you go out.

6. Water-repellent portable bag: I just said that you don't need to carry your own bag. Now let me tell you that there is also a detachable water-repellent small bag inside the jacket, which can be used with the adjustable backpack to form a portable storage bag. It can be retracted and used as a storage bag when not needed.


Conclusion
Now that you know "the most powerful item in winter", are you still afraid of the invasion of cold winter (still afraid! It's best not to come XD), but the " Ultra Coat Temperature Controlled Raincoat " is indeed worthy of this title. Wear it It's better to dress smartly than to wear many. One piece is equipped with three technologies: "inner heating", "air convection" and "windproof and rainproof". It can adapt to various climates in Taiwan, and its minimalist and neat appearance is even more captivating. Many people have an appetite, so before Christmas and New Year come, pick out your warm-weather shirts!
Ultra Coat product page: https://bit.ly/3sbaj95
What is your favorite feature of Ultra Coat in this article? Please leave a message below to tell us

The next article will unlock the core technology of "Ultra Coat Temperature Control Raincoat" and gain an in-depth understanding of the source of its functional fabrics. Please keep it locked regularly and see you in the next issue!
TRANZEND
Facebook: Tranzend Taiwan
Instagram: tranzend_taiwan
Email: sales@tranzend.co.uk
---
2 comments
---
---