"What is a T-shirt to you?" See what the craftsmen have to say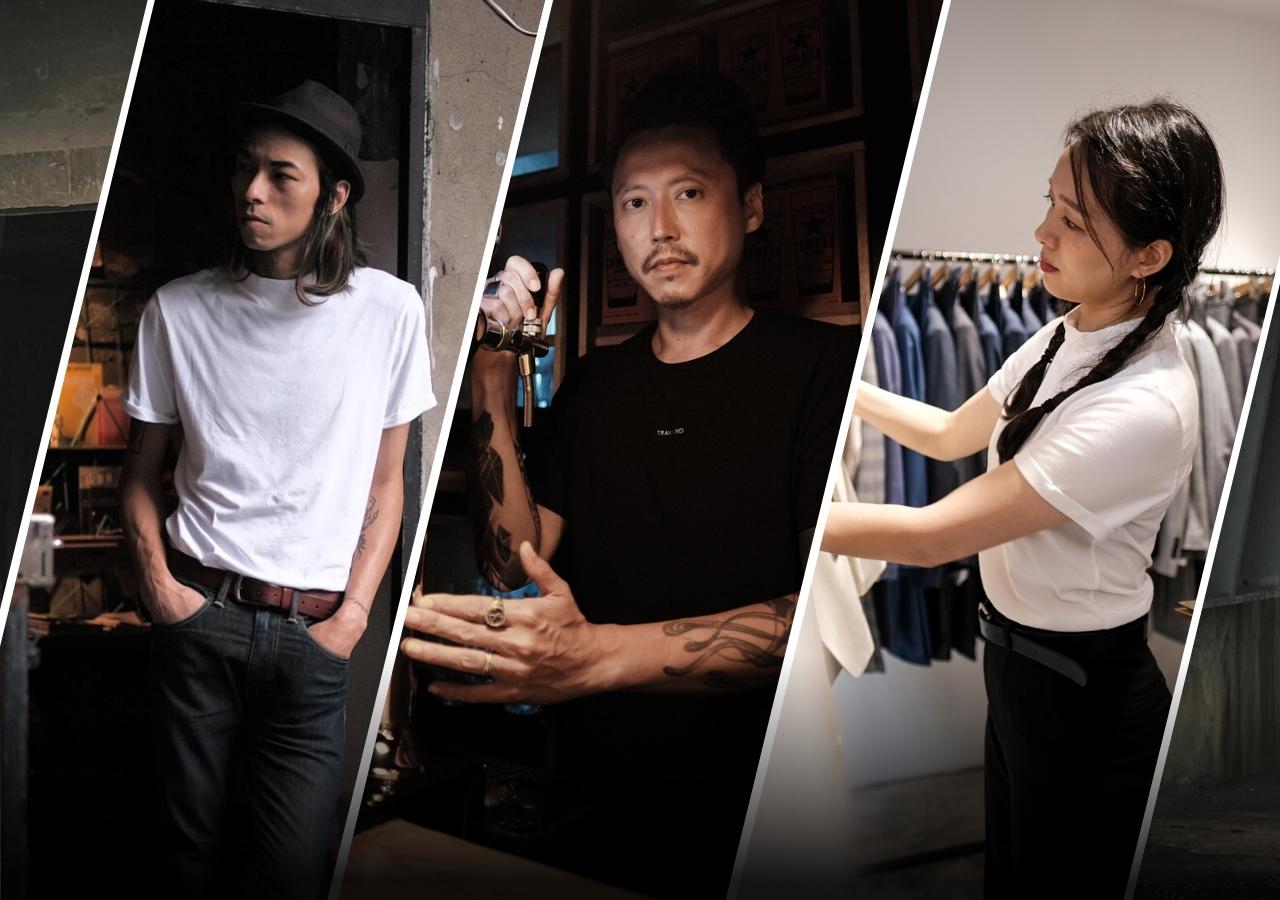 T-shirt is a must-have item in everyone's wardrobe. Although everyone has such a T-shirt, you seem to have asked yourself, "What is a T-shirt to me?"
Some people think it is a display of style, some people think it is a symbol of comfort, and some people think it is a channel to express rebellion. However, this seemingly simple question reveals the wearer's feelings towards A preference and belief in personal life. Today I will share with you how workers from all walks of life view Tee.
The historical origin of T-shirt
First of all, when discussing what T-shirt is to us, we need to understand its historical origins.
Most of the early T-shirts had a round neck. Because they showed a T-shape when spread out, they were called "T-shirts". The word also became a single word in American English in the 1920s. Its origins can be traced back to World War I, when the U.S. Navy used underwear made of wool as uniforms. Due to the high working environment, they often sweated profusely. Then they noticed that European soldiers The cotton underwear used was light, comfortable and easy to clean. Therefore, after word of mouth spread among American soldiers, they began to purchase it in large quantities, and it suddenly became a new underwear alternative.
Since then, T-shirts have quickly become work clothes for all walks of life, and they are worn to adapt to hot climates, including the navy, army, agriculture, etc.
Image source: Pinterest
It was not until after World War II that T-shirts began to appear as outerwear. Veterans would wear T-shirts with uniform pants as a representative of casual clothing. In the movie "A Streetcar Named Desire", the image of Marlon Brando wearing a white plain T-shirt won the hearts of the public. After that, this way of wearing gradually infected the social atmosphere at that time, and thus laid the foundation for T-shirts to become one of the representatives of fashionable and personalized clothing in the future.
After the 1960s, T-shirts with different styles such as tie-dye, screen printing or V-neck began to appear. They have become the basic attire of Western trendy young people and rock music lovers, and various styles have been endowed with fashion. Elemental patterns and text appear in T-shirt designs on a large scale. Since then, T-shirts have become a medium for self-expression and promotion. More and more groups will print the same pattern on T-shirts to show team unity. Until now, it is still a channel for transmitting information. Brands and even individuals can design a T-shirt of their own. T-shirts are no longer exclusive to specific ethnic groups.
What do the craftsmen say?
What is a T-shirt? It was once a savior that prevented soldiers from sweating. It was a work uniform unanimously recognized by workers. It was an expression of youth's high spirits and arrogance and rebellion. It was also one of the elements of modern fashion. So what is a T-shirt to you? What?
Music creator Maki: "T-shirts should be indispensable in our lives and must be in our wardrobe. In the past, I liked eye-catching and weird clothes. The more colors, the better. Now I like comfort because I think skin comfort is the most expensive brand."
Leather shoe designer EJ: "To me, T-shirt is the most basic Outfit or Style. Basically, I can wear T-shirt from beginning to end all year round. It is like a part of my body, except for its design. In addition, what I pay most attention to when it comes to clothes is the details. Sometimes it is a small detail that may not seem to have much impact, but it can change the look of the entire piece of clothing."
Jason, the founder of the beer brand: "I think it is more loose and comfortable, young and lively clothing. For me, it is more suitable for holidays and life."
Beer brand founder Tommy: "I think everyone deserves to own a T-shirt they like, as long as it is comfortable to wear."
Mr. Shi, the owner of a suit shop: "I think for a person who likes to wear suits, T-shirt is the best matching item. My favorite is the white plain T-shirt."
Restaurant manager One: "I think it's everyday wear. Its cut, comfort, and fit for my figure. The quality of the fabric must match my skin. And if the cut and design just happens to hit what I want, Then this would be a choice I want."
Conclusion
"What is a T-shirt to you?" This seemingly simple question reveals a preference and belief in personal life. What do you think of it? Welcome to leave a message below to tell us? (Extended reading: 5 types of collar designs for T-shirts, summer wear is no longer limited to round necks and V-necks! )
TRANZEND
Facebook: Tranzend Taiwan
Instagram: tranzend_taiwan
Email: sales@tranzend.co.uk
---
5 comments
---
---