3 recommended styles of suits, including formal, casual, and mixed-match styles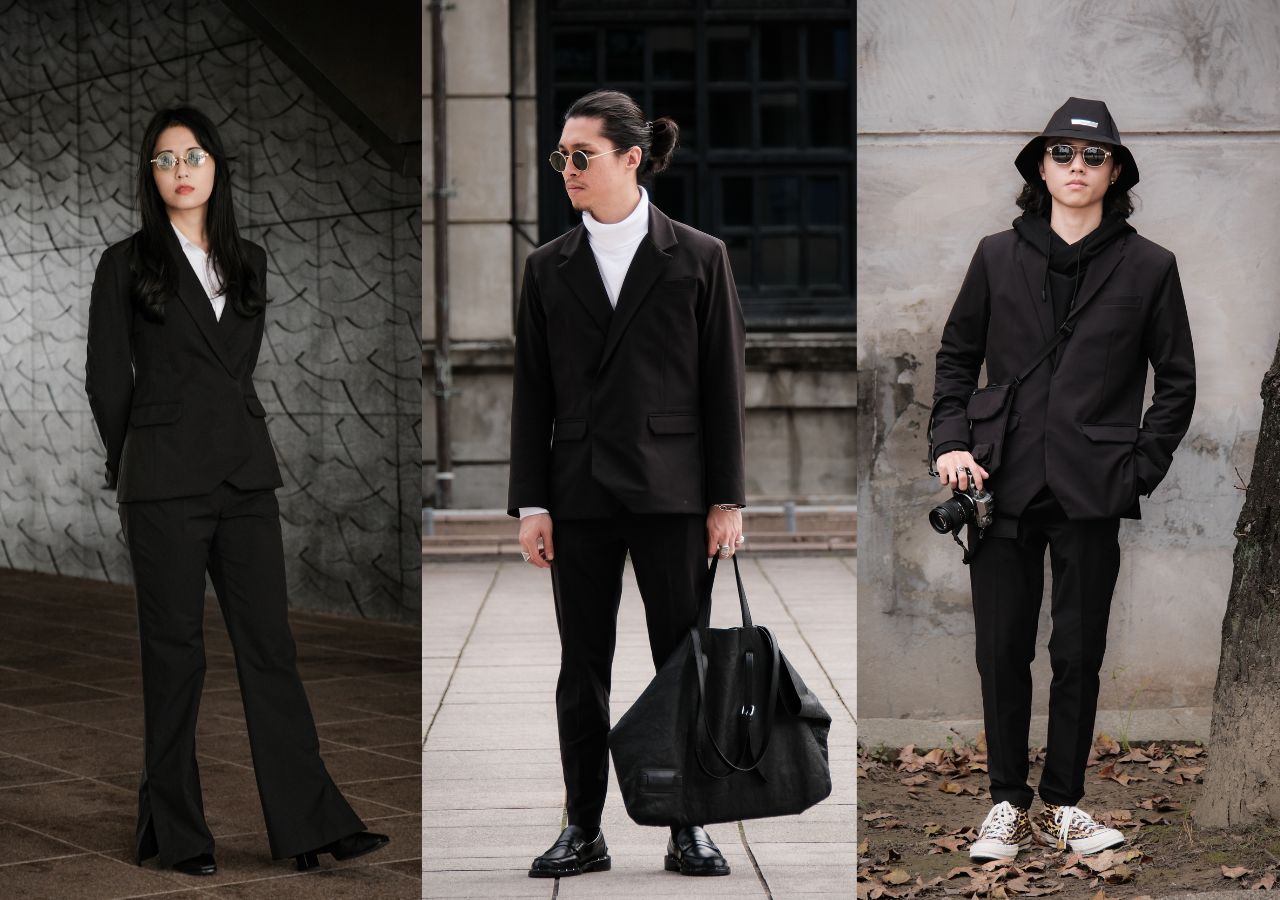 When it comes to wearing suits, they are no longer synonymous with "workplace", "business" and "work". With the changes in trends, suits now occupy a place in the fashion circle, through suit jackets of different styles, materials and colors. Match it with trousers and accessories to cope with different situations. Today I would like to recommend 3 practical suit styles to everyone. They are straightforward and neat, and can also enhance the overall matching quality.
3 types of suit recommendations
1. Formal wear: suit + white shirt

When it comes to wearing a suit, the combination of a complete suit and a white shirt is naturally indispensable. It looks more formal and has been the most classic and common combination since ancient times. The white shirt itself gives people a cleaner and more dignified visual sense. When paired with leather shoes, it is suitable for workplaces or banquets. When using this style, special attention should be paid to whether the suit and shirt are straight and neat, otherwise the wrinkled upper body will appear. It's unprofessional and your favorability will be greatly reduced.
2. Semi-formal wear: match with T-shirts, sweaters and other items

If you think the combination of suit + shirt is too formal, then I strongly recommend you to learn the smart casual style.
Smart casual is business casual or semi-formal casual wear, a style between "formal" and "casual". For the same complete suit, the shirt can be replaced with a plain T-shirt in the summer. Whether it is a round neck, a small high collar, a trapezoidal collar, etc., the collar type can easily bring out the outline of the upper half; the inner shirt can be replaced in the winter. It can be turned into turtleneck sweaters, knitwear, etc. The superposition of layers and the visual extension of the turtleneck instantly add to the autumn and winter dressing atmosphere. As for shoes, it is absolutely recommended to pair them with white shoes or dark leather shoes. The overall look is clean and refreshing. This smart casual outfit is suitable for work, business trips, parties, daily leisure, etc. It is simple, neat and widely used. It is wide and popular, so it has always been loved by everyone.
3. Casual mix and match: hats and T-shirts, special items, and accessories.

Winter is a lazy season. Like the editor, is there anyone who often puts on a hat and T-shirt to go out? This set will introduce you to the combination of suit jacket + hat Tee. The loose and casual hat Tee can effectively neutralize the strictness brought by the suit jacket. You can choose a slightly loose and loose wearing proportion for the upper and lower body. This mix and match combination is suitable Use unique items or different accessories to embellish it, such as hats, bags, or sneakers. By superimposing multiple elements together, you can easily create a casual street mix and match style.
I am particularly alert here. It is recommended that the whole set should not exceed three colors. If there are too many, the key items will be out of focus and the color matching will be uncoordinated.
---