Ultra Hoodie won the "2023 Taiwan Quality Award", pre-order starts at 55% off, last countdown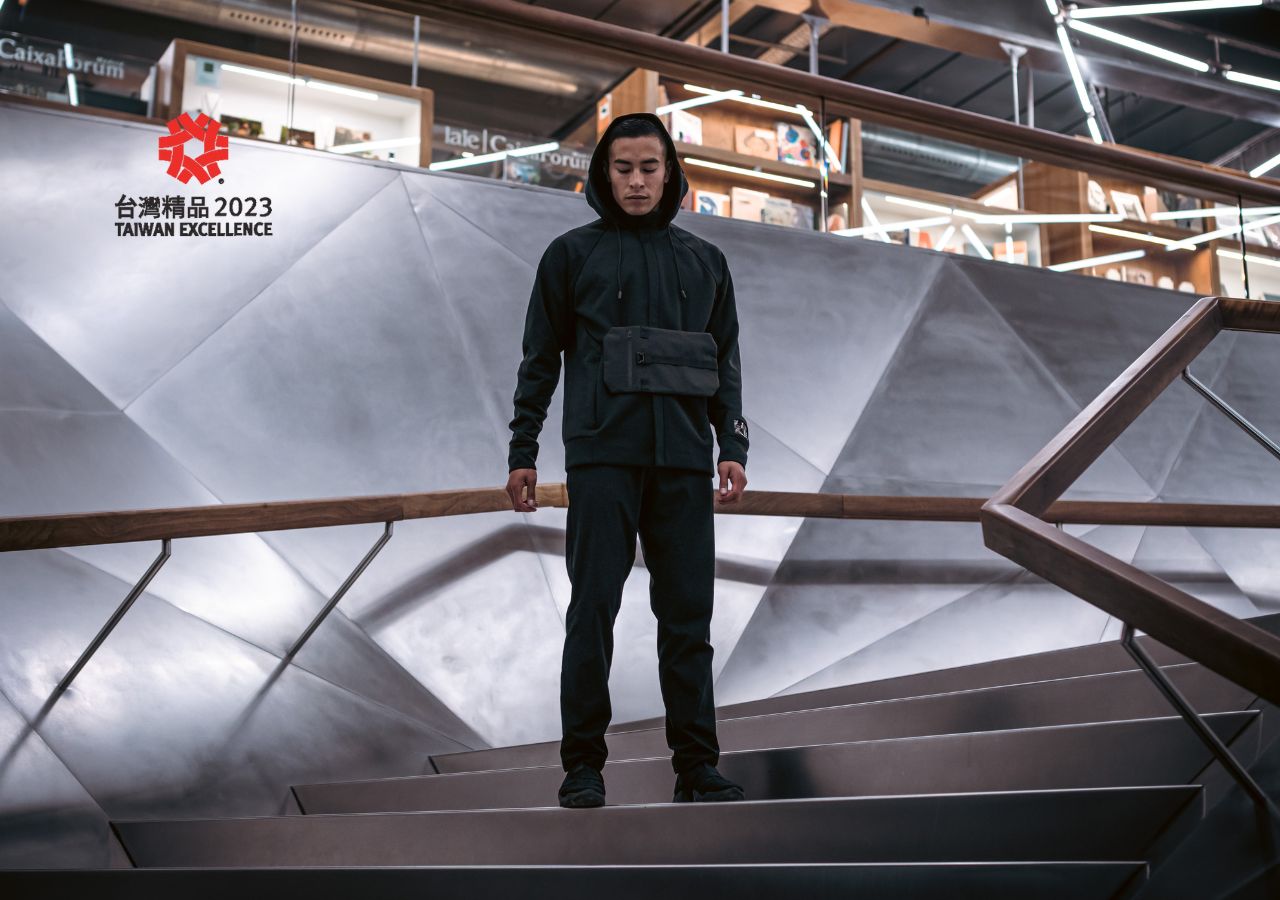 Taiwan Excellence Award
The Taiwan Excellence Awards are like the "Oscars of Taiwan's industry". The award-winning products are all industry elites carefully selected from all aspects through experts in various fields selected by the Ministry of Economic Affairs.
The Taiwan Excellence Award was established in 1993. It is an award established by the Ministry of Economic Affairs of the People's Republic of China. It undergoes a strict selection mechanism every year and is based on the four major professional projects of "R&D", "Design", "Quality" and "Marketing". It also considers "Made in Taiwan" conditions, comprehensive selection of products with "innovative value", awarded the Taiwan Excellence Award, as a model for Taiwan's industry, promoted by the government in the international market, shaping the image of Taiwan's industry innovation.
The Ultra Hoodie modular hooded jacket was recognized by the 2023 Taiwan Excellence Awards. After being reviewed by experts, it stood out from thousands of entries. We are very happy to receive this honor and will be committed to continuing the development of this series in the future and continuing to expand the ecosystem built by the M-system series. While creating, we should never stop optimizing.
Ultra Hoodie pre-order starts at 55% off, last countdown
There are only 5 days left to pre-order Ultra Hoodie and M-system series. This series offers a limited-time discount starting from 55% off. The products will be shipped out after 11/15.
Series products
Ultra Hoodie | The independently developed 3-layer fabric structure allows Ultra Hoodie to achieve a perfect balance between fabric performance, functionality and comfort, and is paired with M-system accessories to make it more versatile and versatile.
Ultra Hoodie Air | It is also equipped with the fabric structure and M-system of Ultra Hoodie, but achieves a lighter and more minimalist functional design and appearance in appearance.
(Extended reading: "Ultra Hoodie Air's new debut" specification comparison table, clear at a glance )


M-system carry-on bag | Water-resistant material and three independent storage layers, plus an exclusive storage bag for AirPods, can be easily magnetically attached to the Ultra Hoodie or worn cross-body.
M-system card holder | Magnetic connection on the strap, RFID anti-theft design, 3-layer independent slots, the first layer is for non-contact sensing, the second layer can accommodate multiple cards, and comes with a pull-out strap for easy card removal , the third layer can be used for identity recognition.
M-system shoulder strap | Connect to M-system carry-on bag and card holder with magnetic quick release. The length of the strap can be easily adjusted according to personal usage habits.
M-system Hexagonal Hat | A waterproof hat with a hexagonal design. There is an elastic webbing strap on the side of the hat to hold sunglasses. When it is not worn, it can be magnetically connected to the M-system carry-on bag.
(Extended reading: How to use the modular system? Understand the 7 combination changes of M-system in one minute )
Conclusion
The Ultra Hoodie modular hooded jacket won the recognition of the 2023 Taiwan Excellence Award. While winning the award, we did not forget to continue to expand the ecosystem of the M-system series and will present more modular products to the people in the future. Everyone. By the way, in the last 5 days to pre-order this series, product discounts start at 55% off. Friends who are waiting, don't miss this opportunity!
TRANZEND
Facebook: Tranzend Taiwan
Instagram: tranzend_taiwan
Email: sales@tranzend.co.uk
---