Ultra Suit 3rd generation debuts, everyone should have a functional suit that can cope with the weather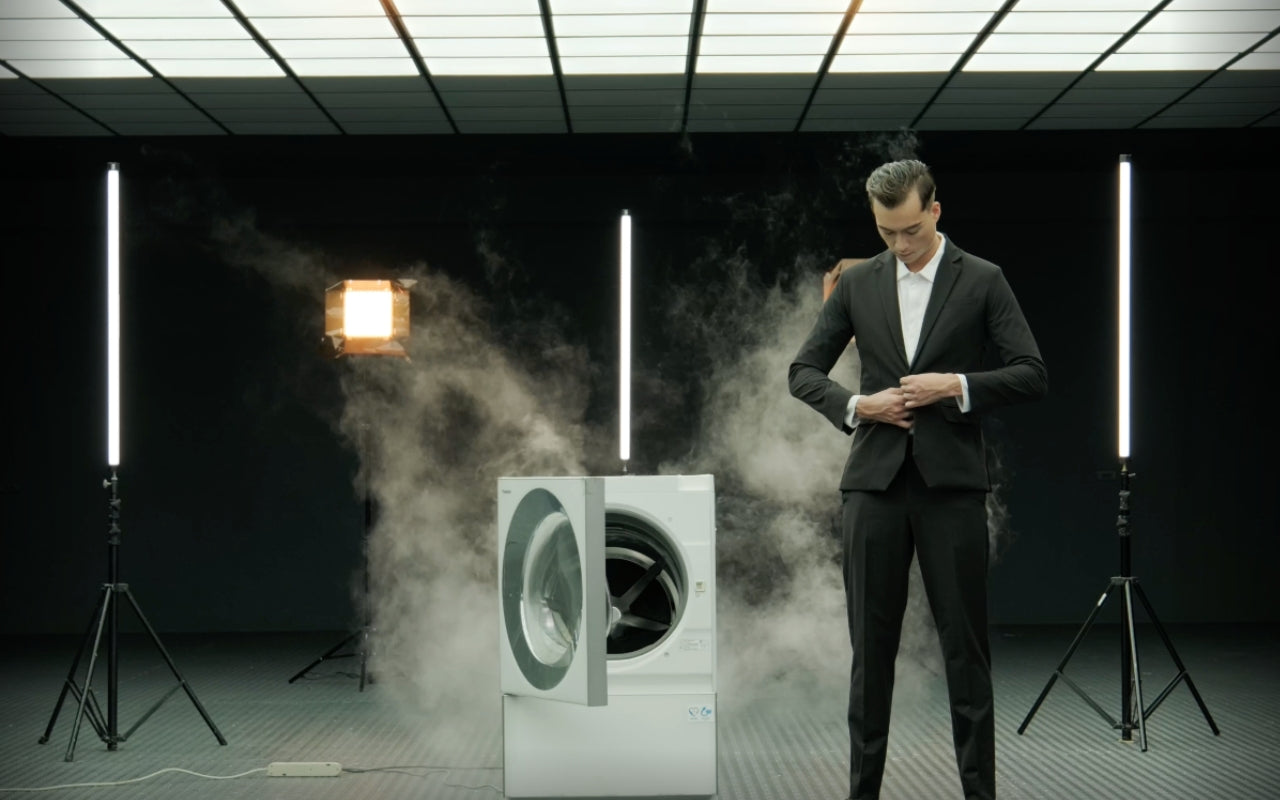 The Ultra Suit series is the origin of TRANZEND's founding in the UK and is our main product line. Following the success of Suit 2.0 on Taiwan's fundraising platform, after two years of accumulation, we have launched the 3rd generation of Ultra Suit, which will present a brand new functional suit Appearance. In an era when the weather is uncertain, people pay more and more attention to functional requirements when choosing clothing. How to wear clothes that are comfortable, stylish, and can withstand the offensive of the weather will meet everyone's needs. This article will introduce you to the 3rd generation Ultra Suit. If you are also looking for such a single product, please subscribe to us and get a 20% pre-order discount in advance.
What is a functional suit?
Before getting into the topic, you must first understand what a functional suit is.
What is the concept of the fusion of suit and functionality? If you haven't understood it yet, you may not be able to imagine it. We can start from the perspective of traditional suits. The established impression of traditional suits is that they are formal, formal, and tailor-made. The occasions where they can be used are relatively limited. The dignified and fitting style makes them suitable for wearing. It is inconvenient to move, and even if it gets wet or stained with sauce, it has to be taken to the laundromat for washing. Therefore, in the past, few people would regard a suit as a daily matching item.
The emergence of functional suits has greatly subverted people's perception of "suits". In terms of appearance, it combines the classic elements of suits with modern design sense, and derives many patterns from them. Through the combination and application of technological fabrics, a suit with waterproof, breathable, elastic, anti-wrinkle and other functions is created, allowing people to boldly When you use it, you won't feel restricted. With the trend of fashion, more and more people are gradually using suits as a daily wear item. Therefore, items between classic and modern functional items are also the future trend.
Ultra Suit 3rd generation next-generation functional suit debuts
Technical fabrics
Pass Rain Test Super water-repellent |

It remains neat and dry at all times, no matter the weather, even if it gets dirty, it can be easily wiped off.

All-round 360-degree elasticity |

In the past, many people had the impression that suits were handsome but inconvenient to move. The excellent stretchability of Ultra Suit3.0 will get rid of your established impression of rigid suits.

Technological odor control |

Technologically environmentally friendly S.Cafe® coffee yarn naturally eliminates odors on your body and nearby areas.

Anti-wrinkle, machine washable/dryable |

Excellent anti-wrinkle feature, can be washed, dried and worn.
plan the details
Diverse choices | Breaking away from the single choice of black for men in the past, new styles are added for men/women, single/double breasted, classic black/day sand/midnight blue.
Magnetic design | The placket and sleeves adopt hidden magnetic buckle design, making it quick and convenient to put on and take off.
Multifunctional Pockets | Keep the pocket design of the classic suit, and add multiple hidden pockets inside the jacket and suit pants to conveniently store personal belongings.
Powered Breathing Valve | The suit jackets and suit pants are equipped with breathable valves on the back knees, making them breathable and comfortable when going out.
Modular design | Equipped with accessory buckles, which can be combined with M-system series products.
Conclusion
Ultra Suit 3rd generation will be available for pre-order on December 15th and will ship on January 13th, 2023. Those who place the order first will be shipped first and receive the next-generation functional suit before the Chinese New Year.
TRANZEND
Facebook: Tranzend Taiwan
Instagram: tranzend_taiwan
Email: sales@tranzend.co.uk
---
1 comment
---
---