The most powerful modular functional jacket on earth! "Ultra Hoodie" is coming soon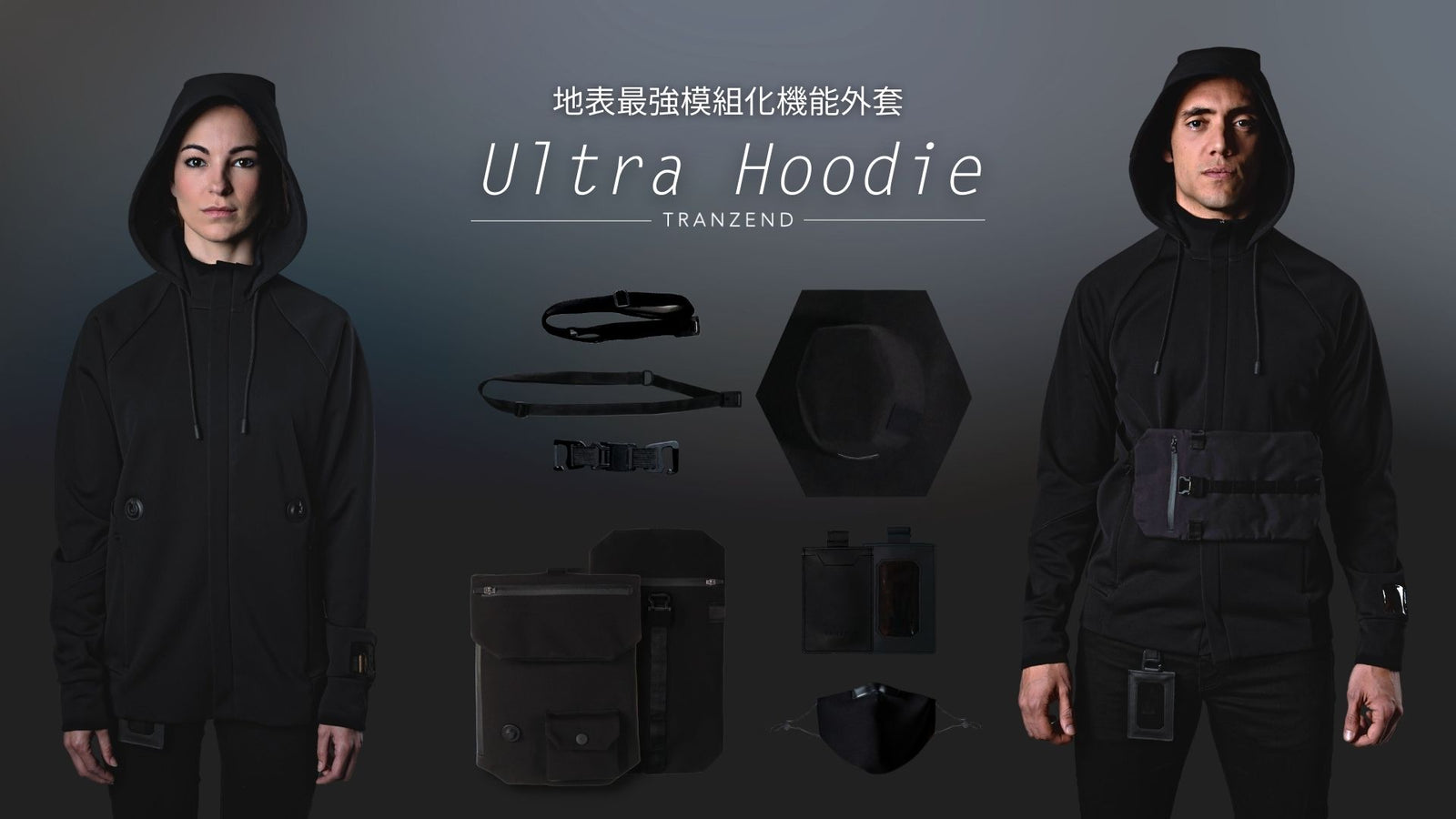 The world's first modular functional water-repellent hooded jacket, made of highly functional windproof and water-repellent fabrics, and equipped with a magnetic expansion module system, including Ultra Hoodie, M-system pouch, and M-system Card holders and straps, each accessory can be used alone, or can be quickly attached and combined through the magnetic design, creating more convenient use value for every situation. We call this system M-system.
Ultra Hoodie Modular functional hooded jacket
High performance fabrics
Independently developed 3-layer fabric structure, the first layer is woven with high specifications, the middle layer is integrated with a special membrane, and the third layer has grid-like brushed fleece. The Ultra Hoodie strikes the perfect balance between fabric performance, functionality and comfort.
#windproof function|High-density weaving effectively resists strong wind intrusion
# WATER-RESISTANT FABRIC|DWR technology keeps you dry and comfortable even on rainy days
#lattice-shaped brushed velvet | Grid-shaped grooved velvet keeps warm and comfortable, and does not easily let heat energy escape
#四面flex | Comprehensive extension, liberating your activity restrictions
plan the details
#THUMBHOLE| Fits the cuffs securely to prevent cold wind from entering
#TowelRing|Ingenious towel ring on the back, easy to hang
#breathablehole|The breathable holes on the back keep us comfortable all day long
#watchWindow | Translucent touch screen design, easy to operate when watching the time
#CuffHandPocket | Hidden zipper pocket, easy to store light and small items
#AirPods mounting hole|AirPods storage silicone case design, music can be taken with you safely
M-system modular system
The world's first modular functional water-repellent hooded jacket, equipped with a magnetic expansion module system
#M-system small bag | A portable water-resistant small bag that can store daily necessities and quickly magnetically attach to the Ultra Hoodie
#M-system card holder | Magnetic connection on the strap, 3 independent slots, and RFID anti-theft design

#M-system Strap | Adjustable length strap, combined with magnetic buckle for quick opening and closing, adsorption of small bags and card clips
It is now about to be launched on the US fundraising platform Kickstarter. Welcome to subscribe to us to obtain the super early bird quota. We will provide you with more product information and purchase methods.
TRANZEND
Facebook: Tranzend Taiwan
Instagram: tranzend_taiwan
Email: sales@tranzend.co.uk
---