"Ultra Hoodie Air's new debut" specification comparison table, clear at a glance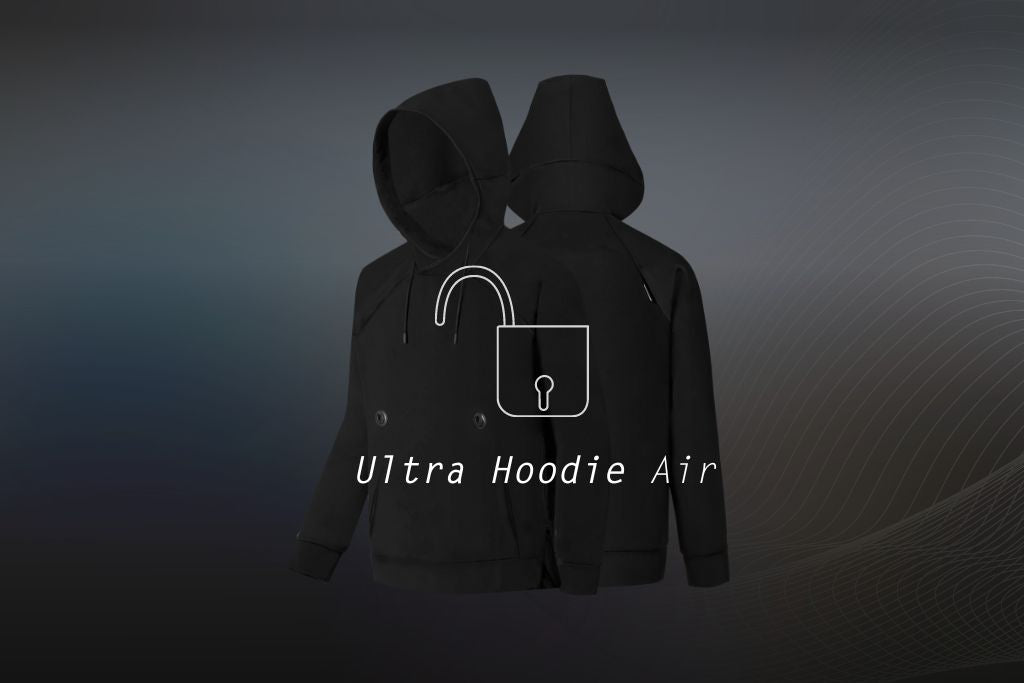 Ultra Hoodie Air successfully unlocked! Thanks to all the supporters of Ultra Hoodie and TRANZEND, the goal of this project has exceeded 200%, and many people are looking for a better style to buy, so we designed the Ultra Hoodie Air version, which is cleaner and simpler, and is sold The price is nearly half of the original. Today we have put together a comparison table of specifications between the two models for you, so that you can choose your favorite version at a glance!
Ultra Hoodie Air

Ultra Hoodie Air retains all the fabric processes and technologies of Ultra Hoodie, and adopts the style of the classic hooded Tee. It simplifies some designs from the original version of Ultra Hoodie, resulting in a lighter, cleaner and neater shape. As a member of the M-system (modular system), of course you can match it with modular accessories at will. We hope to create a more affordable and lightweight option to connect with our M-system design. Therefore,the official discount price of Ultra Hoodie Air is $118 USD ,limited to 50 pieces , please seize the opportunity!
Specification comparison table


Ultra Hoodie Air also uses an original three-layer fabric, which has the functional characteristics of windproof, water-repellent, moisture-permeable and four-way elastic. In terms of design, it retains reflective strips, ventilation holes, and Airpods mounting holes to increase practicality. In addition to its excellent functionality, it also adds an adjustable side slit design , which allows you to freely adjust the tightness of the side zippers to create a better visual proportion.
Conclusion
The emergence of the Air version really provides a better choice for friends who like modular design. At this point, the editor would like to remind you again that the Ultra Hoodie Air is priced at $118 US dollars and is limited to 50 copies. ! Don't miss it!
TRANZEND
Facebook: Tranzend Taiwan
Instagram: tranzend_taiwan
Email: sales@tranzend.co.uk
---