"Ultra Hoodie Countdown 6Hrs"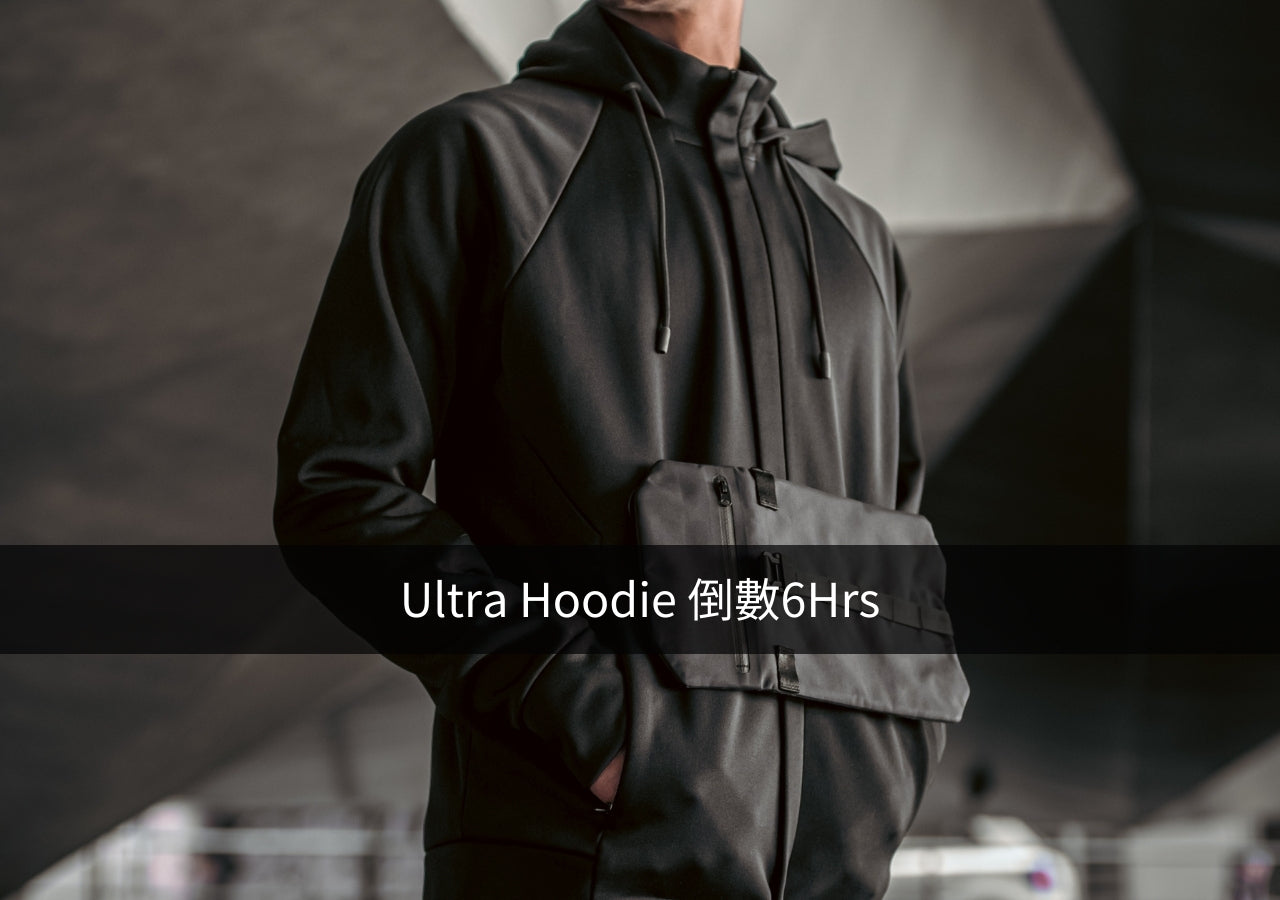 Dear supporters
I'm William, founder and designer of TRANZEND. Today is the 45th day since the launch of Ultra Hoodie. The project will end in less than one day. Please take advantage of the 30% off fundraising discount. I hope you will not miss this once-in-a-lifetime opportunity.
It has been an incredible journey for our team and we have learned so much. We are so grateful for all our supporters and even just a simple compliment about the Ultra Hoodie, any comments are greatly appreciated. Whether it's simply sharing how you feel or like/dislike any of our design features so we can look to improve it too.
The introduction of Ultra Hoodie & M-system
It's been over a year since the idea of ​​creating an M-system for clothing came into my head, and I'm still very happy that we were able to bring this product to fruition so quickly and continue the development of this collection. This journey reminds us that while creating, we should never stop optimizing. After the Kickstarter project ends, we expect to move Ultra Hoodie back to Taiwan's official website for pre-sale. If you want to use the world's first modular system hooded jacket, you can do so on our official website Find Ultra Hoodie.
The world's first modular functional water-repellent hooded jacket, equipped with a magnetic expansion module system
Ultra Hoodie |Independently developed 3-layer fabric structure allows Ultra Hoodie to achieve a perfect balance between fabric performance, function and comfort, and combined with M-system accessories, it makes the wear more versatile and practical.
M-system small bag | A portable water-resistant small bag that can store daily necessities and quickly magnetically attach to the Ultra Hoodie
M-system card holder | Magnetic connection on the strap, 3 independent slots, and RFID anti-theft design
M-system strap | Adjustable length strap, combined with magnetic buckle for quick opening and closing, adsorption of small bags and card clips
(Extended reading: How to use the modular system? Understand the 7 combination changes of M-system in one minute )
Countdown 6Hrs
Thank you again for your support and please leave any questions below. The Ultra Hoodie Kickstarter campaign will end in 6 hours, take advantage of the 30% off funding discount, and hope you don't miss this once-in-a-lifetime opportunity.
---