TRANZEND physical store, a carefully selected style selection store that pays equal attention to texture and function!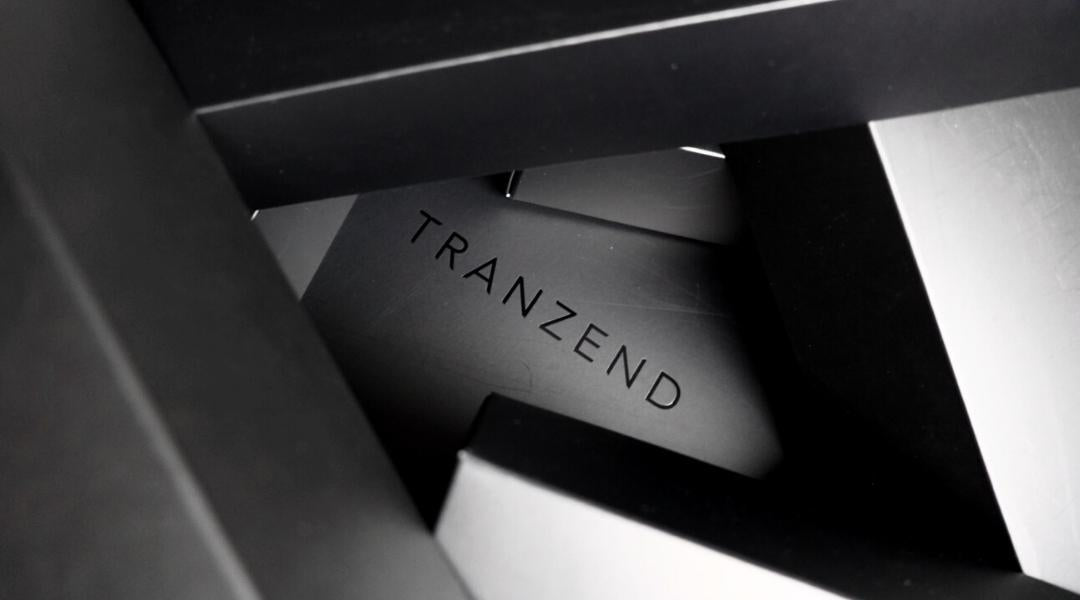 For a long time, the editor has received many people asking whether there is a physical store? Is there a fitting location in South Central? Let me tell you now, we have matching stores from north to south! And they are all well-known local clothing brands and shopping brands in Taiwan. If you want to experience them, read on!
What is Select Shop?
Before introducing the matching selection store, I should let everyone know what it is, right? The selection store is a collection of products with different designs by the brand, focusing on a specific core idea or theme to promote its unique life style and beauty. Different from traditional stores, selection stores prefer to create a store atmosphere of the same style and attributes, using their own unique vision to attract consumer groups with similar style preferences and values. In recent years, selection stores have mushroomed like mushrooms after a rain. Emerging, it can be said that it has become the mainstream of today's consumer culture.
TRANZEND cooperates with Select Shop (Select Shop)
1.IONISM BOUTIQUE

"IONISM BOUTIQUE" was located in Taipei East District in 2013. The founders are Sean & Rhys, two designers living in New York. Their brand clothing uses a simple and modern style and integrates urban and fashion elements, injecting innovative ideas and fun into the design. , bringing out the chemical effect of the fusion of clothing and people, creating a unique urban feel.


With the IONISM clothing brand as the center, it extends its business in functional style products, starting from Taiwan design brands and carefully selecting functional style clothing and accessories. The purpose is to promote more good products designed in Taiwan and made in Taiwan. We at TRANZEND are honored to be able to participate. Currently, the store offers Ultra Coat, Ultra Protective Windbreaker and DWR Tote Bags in stock. If you are interested, please stop by and give them a try!
Address : No. 73, Lane 161, Section 1, Dunhua South Road, Da'an District, Taipei City 106
Phone : ( 02)-2711-5167
2.plain-me

You read that right, it's "plain-me"! This Taiwanese local brand that we are all familiar with has been deeply rooted in Taiwan since 2005. It was co-founded by two men's clothing icons "Akko" and "Tim". The brand spirit is "matching for a beautiful day". I believe that every day Clothes and appropriate appearance can provide us with positive power, and the world in our eyes will look better because of it!



plain-me is a store with its own brands and selected brands. Most of its own brands are simple and slim-fit styles. The selected products combine street, military, functional, urban and other styles. Incorporating items that meet the functions of daily life to provide a wide range of choices, so far, it has cooperated with more than 200 domestic and foreign design brands. In addition to product selection, they bring you more knowledge about life style. Each issue of PODCAST and PM matching classroom for each article clearly reveal their spirit of "matching a beautiful day". Not only can you Meet your clothing needs while also taking into account your life taste.

And now our TRANZEND has officially entered plain-me! We can be found in 6 stores across Taiwan from north to south. We currently provide Ultra protective windbreakers in stock, and more new products will be unveiled in plain-me in the future. Please stay tuned!
plain-me store information
Taipei Dunnan direct-operated flagship store
nearby by plain-me
Taipei Ximen Direct Sales Store
Taichung No. 1 Middle School directly operated store
Taichung Fine Arts Garden Road Direct Sales Store
Tainan direct sales store
In addition to having a good eye for product selection, the self-designed styles are also very popular!

The annual theme "TRANSCENDENCE" launched by IONISM BOUTIQU in 2021 reveals the brand's image of a cybernetic traitor. From in front of the industrial elevator to the streets of the metropolis, traveling through the city at night with flashing neon lights, the robot figures glow with the luster of liquid metal. Wearing the clothing of IONISM this season: the mathematical term "transcendental number" that is the root of the digital concept is used to transform the consciousness concept of digital philosophy, deconstruct abstract geometric images and combine them with clothing design, and combine visual graphics with silhouette tailoring. And for one, it maintains simple and modern color matching attributes, revealing the gradient imagination of clothing in the near future.

In order to commemorate the creation of 3D art by collecting works on this theme, one of the image works is specially put online for bidding on the NFT platform. Whether you are engaged in the design and development of clothing categories or the design application of digital art, I think it is worthy of attention. A series of topics!
plain me's simple and slim self-designed styles have always been a must-have in many people's wardrobes. The color matching and proportion are just right, such as the 1616 versatile pants or the proportioned pants, which are plain-me's most classic and popular styles. The best-selling style, and in 2021, Lu Guangzhong has been appointed as the brand's ambassador. Through Lu Guangzhong's matching, everyone can experience classic, simple and beautiful matching. This series also specially launches classic signature single product limited colors, PM Travel bags are available in quiet blue, glazed blue, and 1616 versatile pants – denim blue.
Conclusion
TRANZEND is honored to be able to cooperate with these two selection brands that value both quality and function. From functionality and urban style to Japanese simplicity and streetwear, we have everything covered. Whether it is TRANZEND's products or the brand's own designs, I highly recommend you to visit our store. Come in to try it on and experience it!
TRANZEND
Facebook: Tranzend Taiwan
Instagram: tranzend_taiwan
Email: sales@tranzend.co.uk
---