"TRANZEND's first brand ambassador" Richard Lee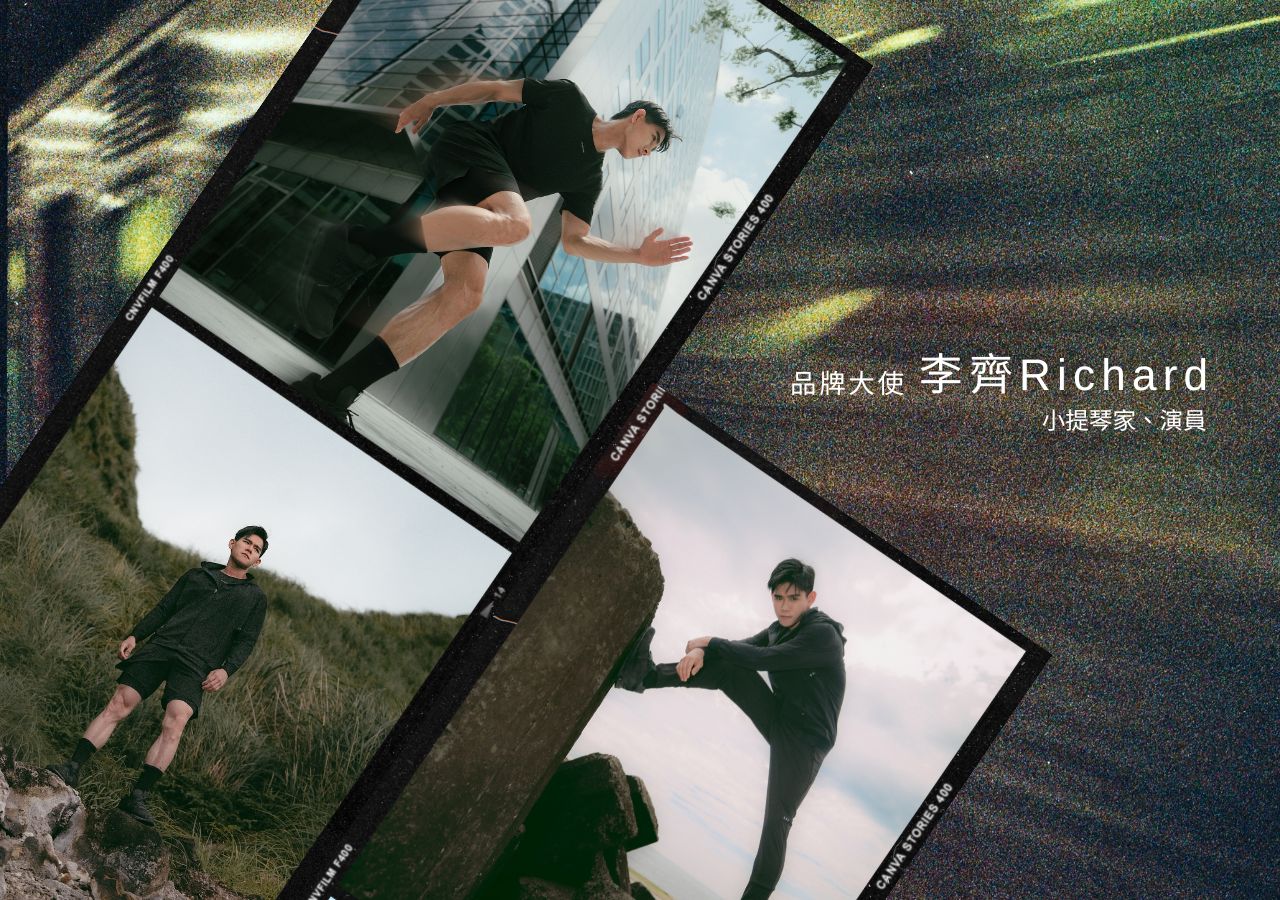 We are honored to invite Richard Lee to be the first spokesperson of the brand and also serve as the image model of TRANZEND Active; we focus not only on the appearance, but also on the rich connotation. Let everyone understand through this article Richard and how we met.
Richard Lee
Li Qi started practicing piano at the age of five and violin at the age of eight. He has performed in Los Angeles, Vienna, Taipei National Concert Hall, Taichung Theater, and Kaohsiung Weiwu Camp. Richard, who is also an actor, has appeared in "The Jumper That Violates School Rules" directed by Li Ruonong, "My Boss is a Cat" and "We Best Love" directed by Jiang Ruizhi.
Currently an artist under "KKFARM and Good Comfort Music", in addition to playing violin in many places, he is also an actor, advertising model, band director, teacher, and TRANZEND brand ambassador.
TRANZEND's first brand ambassador
During the project preparation, we were looking for suitable male models for the Active series . We initially listed a few candidates, but when everyone saw Richard for the first time, we immediately included him. Priority list. As a versatile musician, Richard impressed us with his elegance, professional acting skills and skillful body movements.
In addition, Richard's enthusiasm for sports is also one of the key factors. He not only loves all kinds of sports, but is also a model of sports vitality, which perfectly fits the image of our Active series. He has always maintained a fashionable and unique taste in dressing, which makes him an ideal spokesperson for our brand. We believe that he can perfectly convey the core values ​​and spirit of our brand.
As a technical and functional gentry brand, we have partnered with violinist Richard Lee, a transactor, as our brand ambassador, and is also the first brand spokesperson for TRANZEND. Because what we focus on is not only the image, but also the rich connotation. The accumulation of music theory and reading the melody of the staff are like our research on fabrics and designing comfortable and functional clothing.
We invite you to come and get to know us and implement the core spirit of "Dress Wise" by buying better, buying less, wearing better, and then feeling better.
---