Why do TRANZEND Active? Where can I try it on?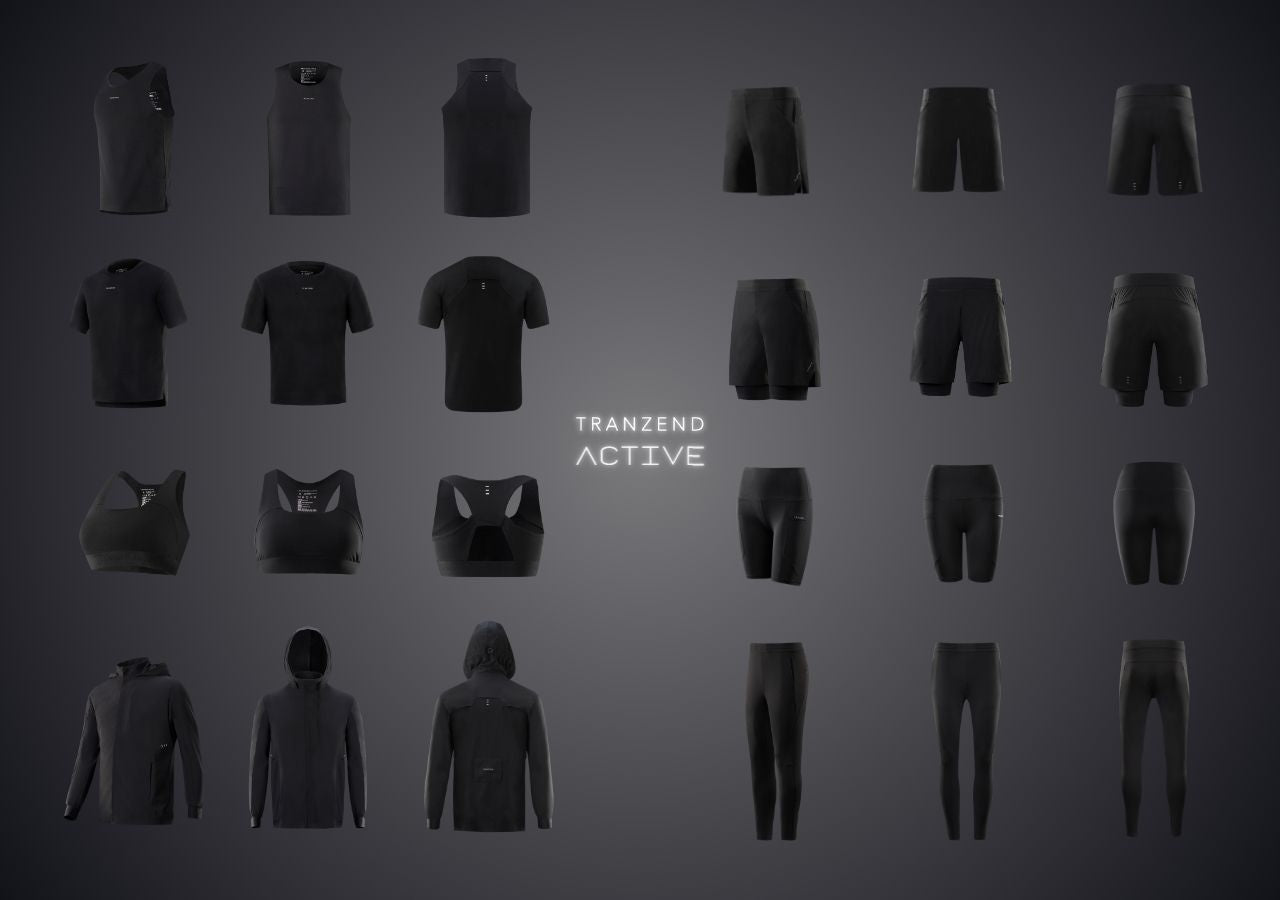 We interpret this Active series through the design concept of "unity of clothes and people, power and flow". Wearing TRANZEND Active will bring you the ultimate sports experience. This article will help you understand why we want to do TRANZEND Active? Where can I try it on?
Why do TRANZEND Active?
Considering the fast pace of modern life, exercise has become an important way for many people to pursue health and relieve stress. People's demand for exercise is increasing day by day, and they are also aware of the impact of exercise on physical and mental state. Whether it is building a stronger body, improving sleep quality, improving depression and anxiety, etc., it is helpful for physical, mental and spiritual health.
Therefore, we take "clothes and people as one, power and flow" as the design concept. TRANZEND Active is designed to make people feel comfortable, breathable and burden-free during exercise, allowing them to fully immerse themselves in exercise in a state of extreme concentration. , improve efficiency and creativity, and then adjust the state of mind, body and soul. The Active series uses Olympic and military-grade technological and environmentally friendly fabrics, combining form, performance and design technology to bring you the ultimate sports experience. When people wear TRANZEND Active, the clothes and people become one, and their motivation and heart flow.
At the same time, the brand also hopes to promote the core spirit of "Dress Wise" through each series, hoping to provide people with a high-quality sportswear choice so that they can feel comfortable and comfortable while exercising while showing their own style and taste. Reduce waste and create a better consumer experience by purchasing better and more suitable products.
TRANZEND Active
male
Active short sleeve
Active vest
Active shorts
Active 2-in-1 shorts
Women's model
Active sports bra
Active sports stretch pants
Genderless model
Active running pants
Active runner jacket
Pop-up store opening notice
I have good news to share with you, the long-awaited brand store is about to open! Since the establishment of the brand, we have received many inquiries from new and old friends about physical stores, and we are also actively looking for business locations that suit the brand's technological functionality, as well as design and innovation. In the second half of this year, we selected Taipei Sanchuang as TRANZEND's first pop-up store, which will start trial operation on July 1. You are welcome to come and try it on and experience the dynamic aesthetics of TRANZEND Active for yourself, or you can come to us to chat and make friends. We look forward to meeting you.
Conclusion
The long-awaited brand store is about to open. Although this pop-up store is in the north, we are also actively looking for more suitable locations. Friends from other regions are welcome to leave a message below to recommend merchant locations, and we will consider them for store expansion.
Next week's article will announce the price and sales time of TRANZEND Active. Please continue to pay attention to the official blog.
TRANZEND
Facebook: Tranzend Taiwan
Instagram: tranzend_taiwan
Email: sales@tranzend.co.uk
---