Is vegetarian T boring? Teach you five must-learn techniques for wearing plain T-shirts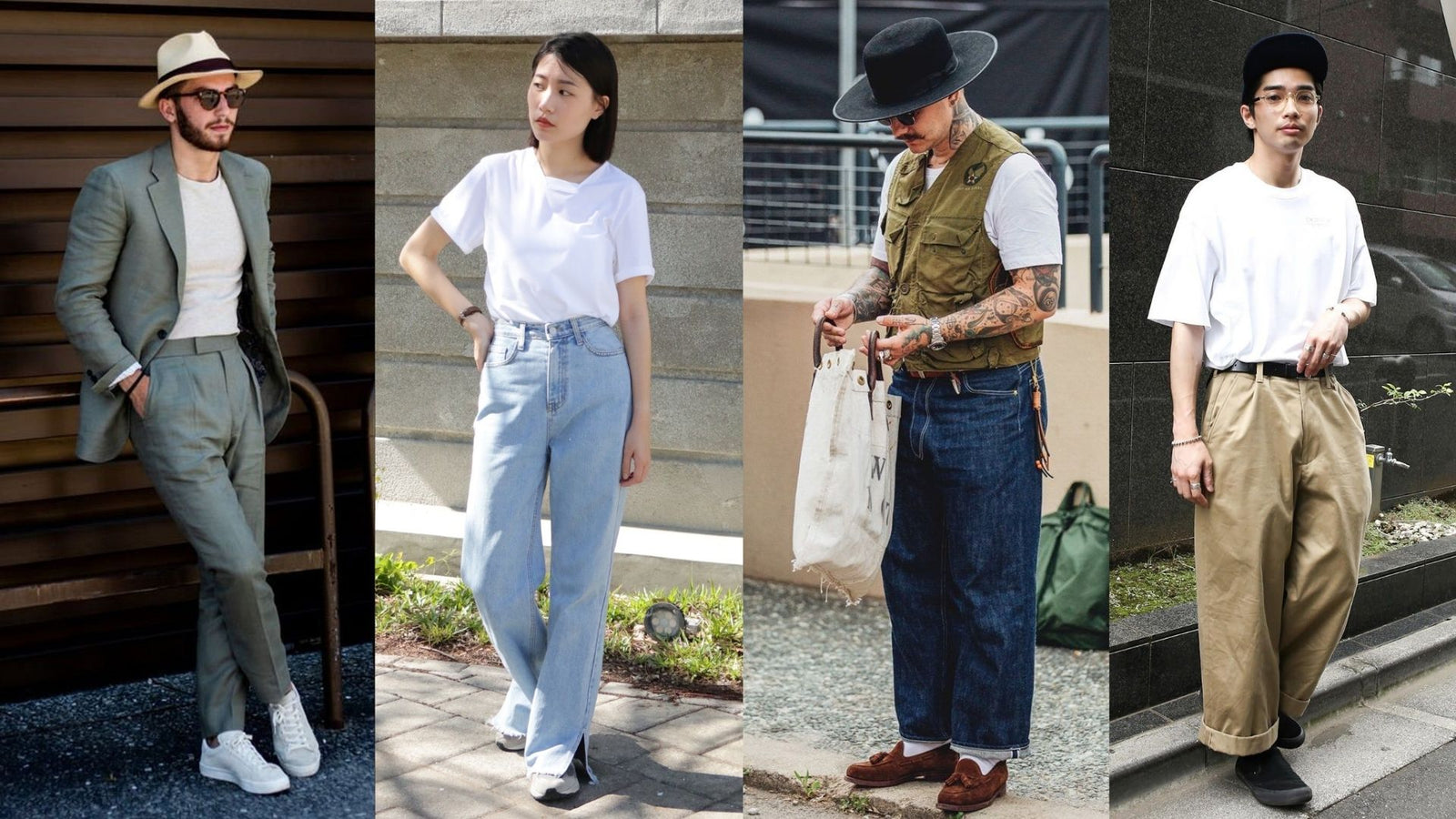 Speaking of plain T-shirt, it is probably a must-have item in everyone's wardrobe. If you call it second, no one dares to say first! And this seemingly monotonous and plain top can be said to be a holy item in the dressing world. The simpler the elements, the more versatile the style can be matched with. Whether worn alone or as an inner layer, the plain T-shirt plays an extremely important role. . If you still think that plain T-shirts are boring, then it's time for you to learn the five techniques of wearing plain T-shirts that I will teach you today!
Five must-learn techniques for wearing plain T-shirts
As a common outfit all year round, the choices in styles and colors are very versatile. You can use T-shirts of different styles, add appropriate trousers, outerwear items and accessories to match. To be able to wear the style you want, here are five must-learn techniques for wearing plain T-shirts. Get your notes ready!
Classic combination | plain T + jeans
The most classic matching style, combining two of the most versatile items, there is nothing wrong with it. If you feel that this kind of matching is not innovative, why not try T-shirts with different collar designs , or use accessories such as bags and hats to enrich the overall outfit .
The unique collar design of the Ultra Tee trapezoidal collar helps to lengthen the visual proportions of the shoulders and neck, making the upper body look more slender, neat, and slimmer/Photo source: plain-me
American Street Style | Plain T+shorts+stockings
The weather has been getting warmer recently, especially in summer. When you are bombarded by high temperatures all day long, it is natural to wear short-sleeved shorts. Here we recommend you a combination of plain T+shorts+socks. You can choose shorts or styling socks with a strong sense of design to match . The strong contrast with the plain T-shirt not only highlights your personal dressing characteristics, but also provides a clear overall visual hierarchy. It will appear too monotonous.
Wearing Ultra Tee with a small high collar , paired with full-length amoeba print shorts, supplemented by stockings, a small bag, and a hat, the overall layering is rich/Photo source: plain-me

Micro formal | plain T + suit pants
Who says plain T-shirts and formality can't be related? Then you are wrong! Mixing a casual plain T-shirt with a formal suit can be said to be the No. 1 choice among girls. Choose some more formal pants and shoes to add formal elements, and then pair it with a T-shirt to show a slightly formal feel; thus creating a clean and smart look. The key to success lies in the proportion of the upper and lower body . For the upper body, a plain T can be worn in a more fitting style , and if the hem is tied in the trousers, it will look more energetic. For the lower body, you can choose slim-fitting eight or nine-point pants , which can stretch the visual proportions. It is long and makes the whole body more dynamic.
Image source: Pinterest
Japanese style lazy | Oversize plain T + wide pants
The wide top and bottom visually give people a lazy and casual feeling. To match this style, you can wear an oversized plain T on the upper body, and match the lower body with loose or straight trousers. When wearing the Japanese lazy style, special attention should be paid to proportions. You can choose to tuck your top into your pants or choose wide pants that are long enough to cover the tongue of the shoe. This is also a good idea!
Image source: Pinterest
Retro style | floral shirt or work vest + plain T
Plain T-shirts can be worn both inside and out. How do you create a retro-style look? It's better to start with a floral shirt or a work vest. Wearing them over a plain T-shirt can add to the overall look. The layered look can be combined with some accessories with retro elements such as hats, sunglasses, etc. to create a complete look.
Image Source: Pinterest
Conclusion
Have you all learned the above five dressing skills? What is your favorite outfit style in this article? You are welcome to leave a reply below and let us know what items you want to see paired with. We will see you in the next issue!
---