The most powerful modular hooded jacket on earth
Excellent DWR water repellency
Ultra Hoodie has excellent DWR water-repellent performance, which can prevent strong wind from entering while maintaining breathability and comfort.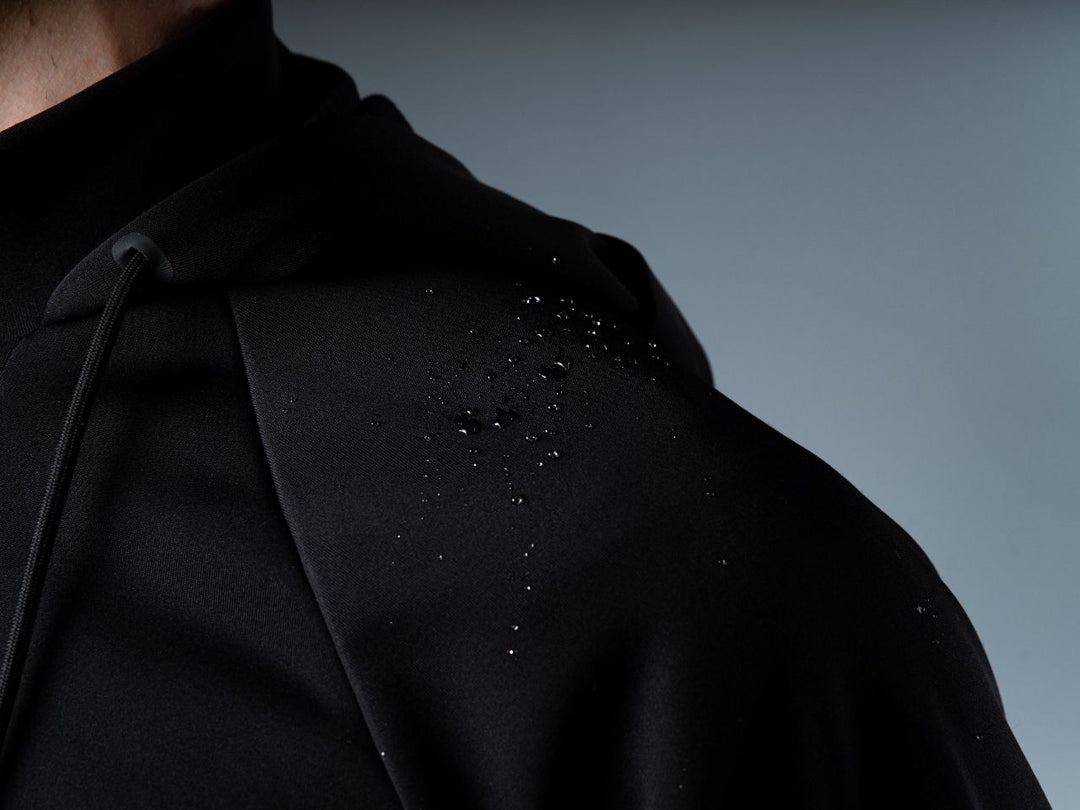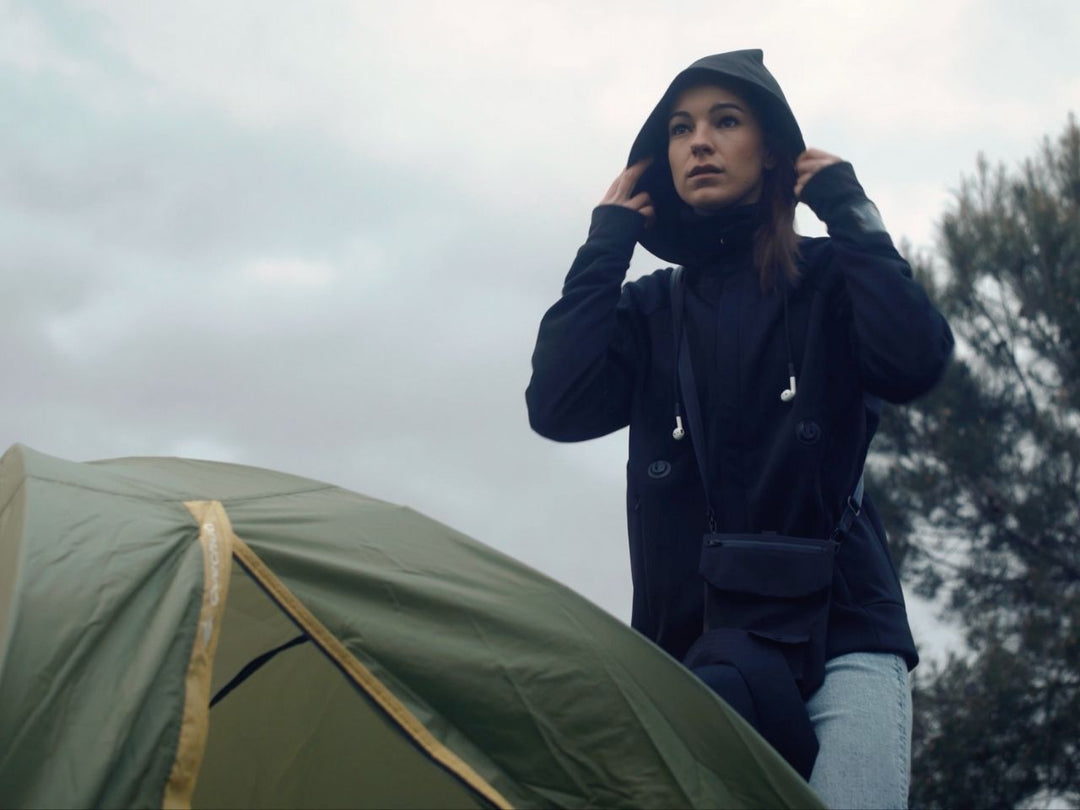 Fully loaded with functions
Made of four-sided stretchable and temperature-adjustable fabric, you can move freely and comfortably.
Maximize scalability
Multi-pocket design infinitely expands your daily necessities storage space.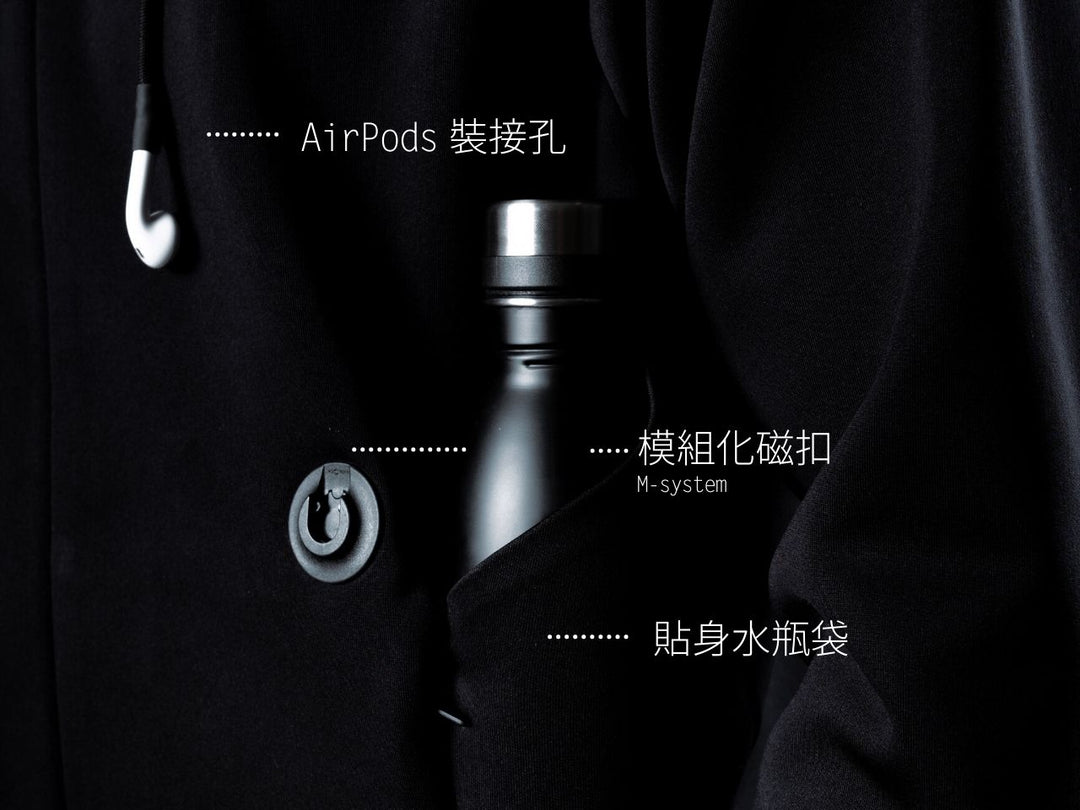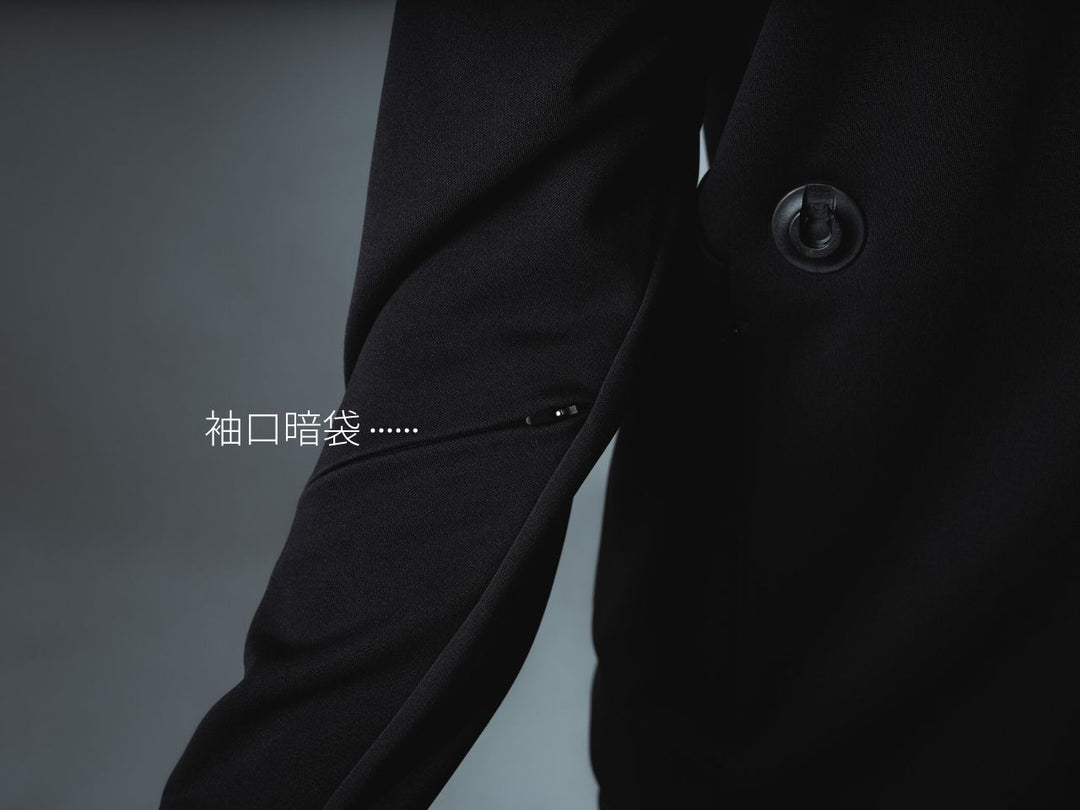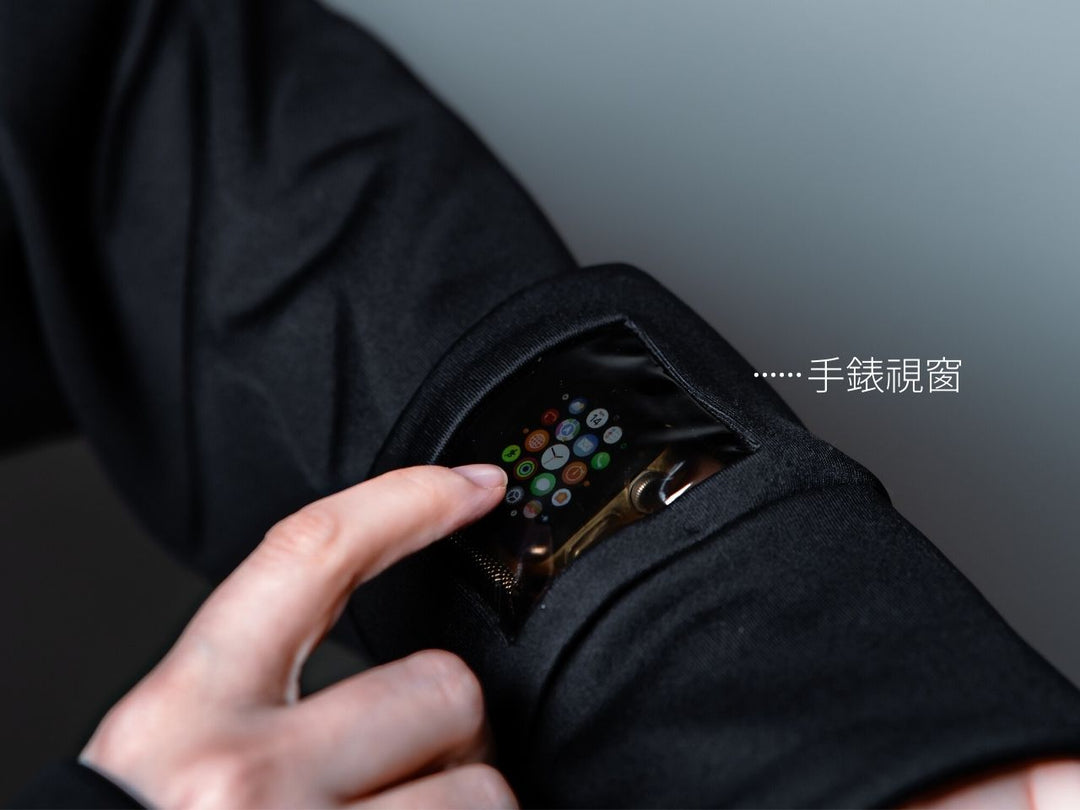 M-system design
Designed in Taiwan, the world's leading magnetic expansion module system.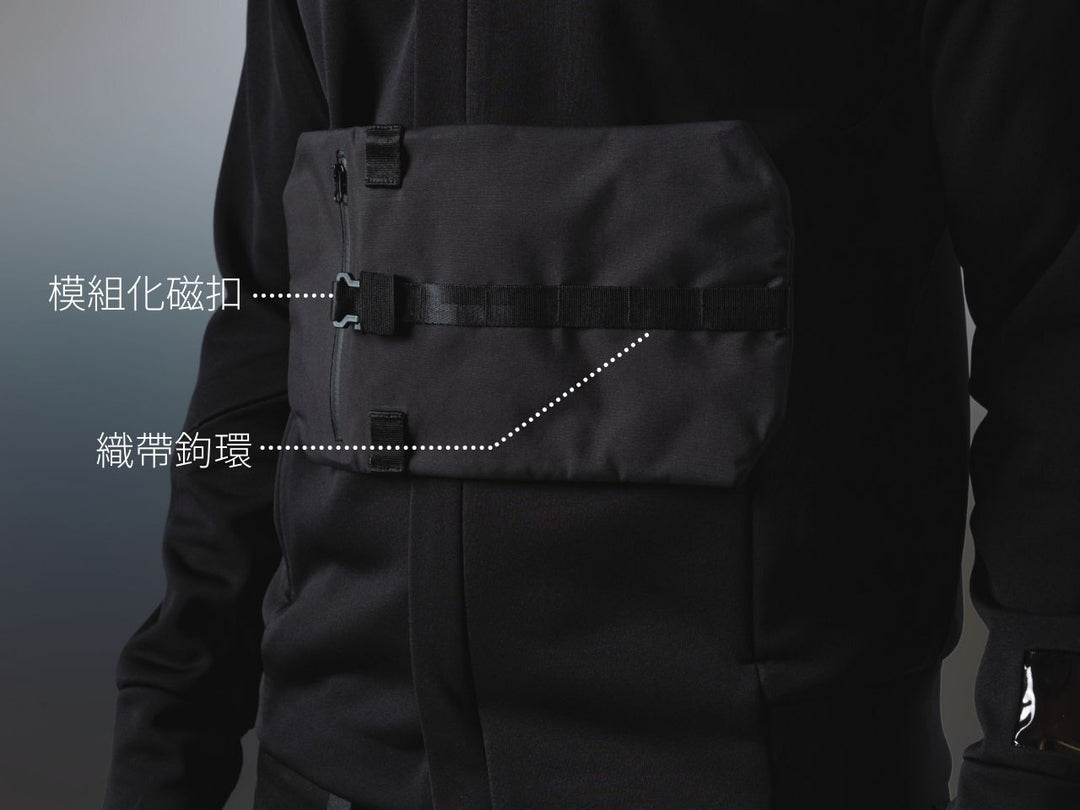 M-system carry-on bag_assembly mode
The portable waterproof pouch can store daily necessities and quickly magnetically attaches to the Ultra Hoodie to free up your hands.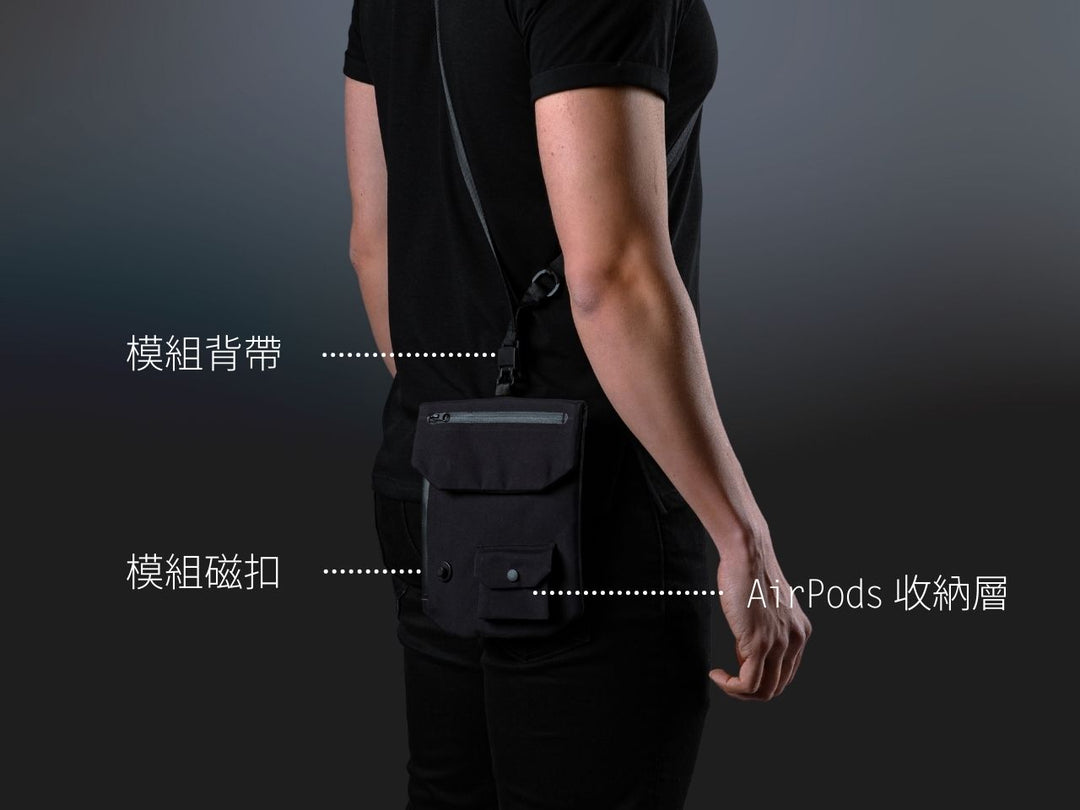 M-system carry-on bag_crossbody mode
It takes just two seconds to remove and assemble onto the strap, easily converting to cross-body mode.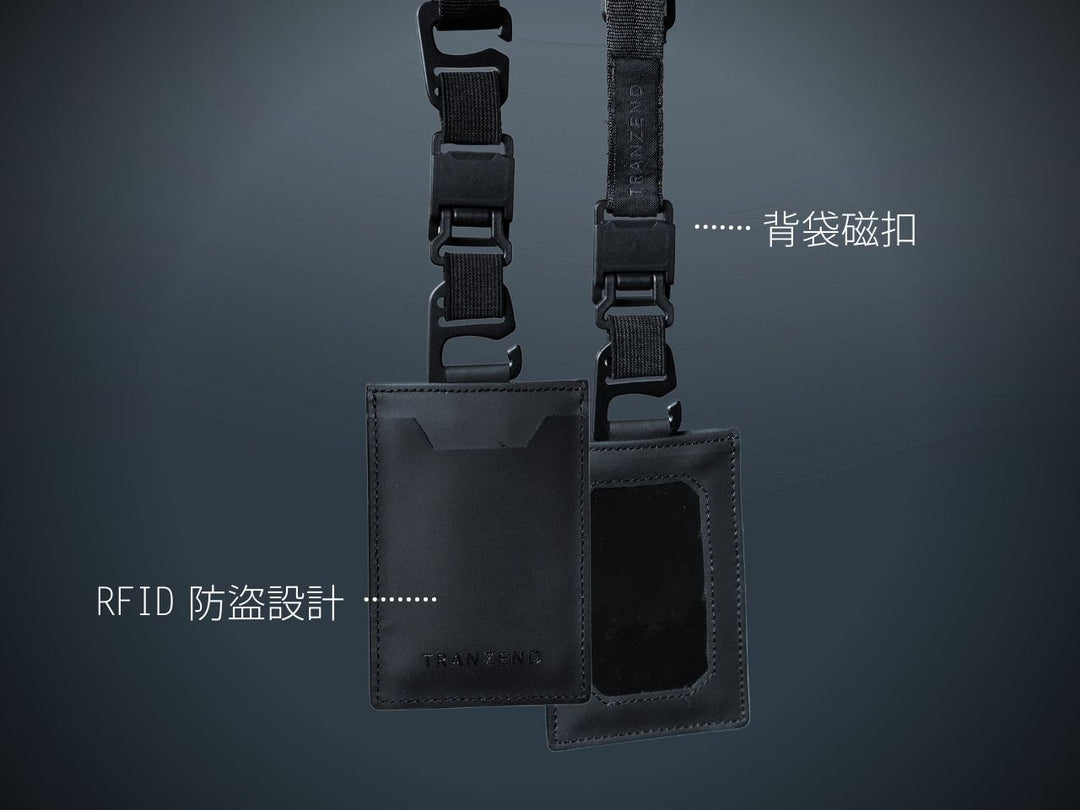 M-system card holder
The strap adopts magnetic connection/detachment. RFID anti-theft design, 3-layer independent slots, the first layer is used for identity recognition, the second layer can accommodate multiple cards, with an extraction pull strap for easy card removal, and the third layer can be used for non-contact sensing.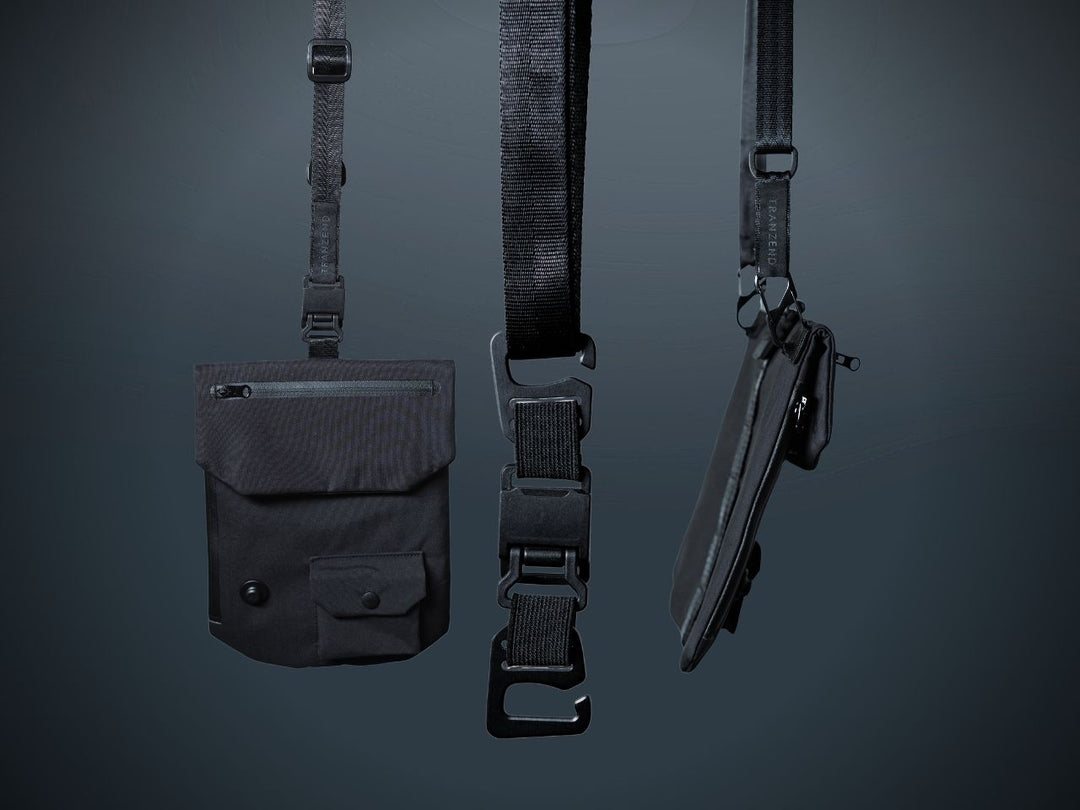 M-system straps
Adjustable length backpack, combined with magnetic clasp to quickly open/close the M-aystem backpack and card holder.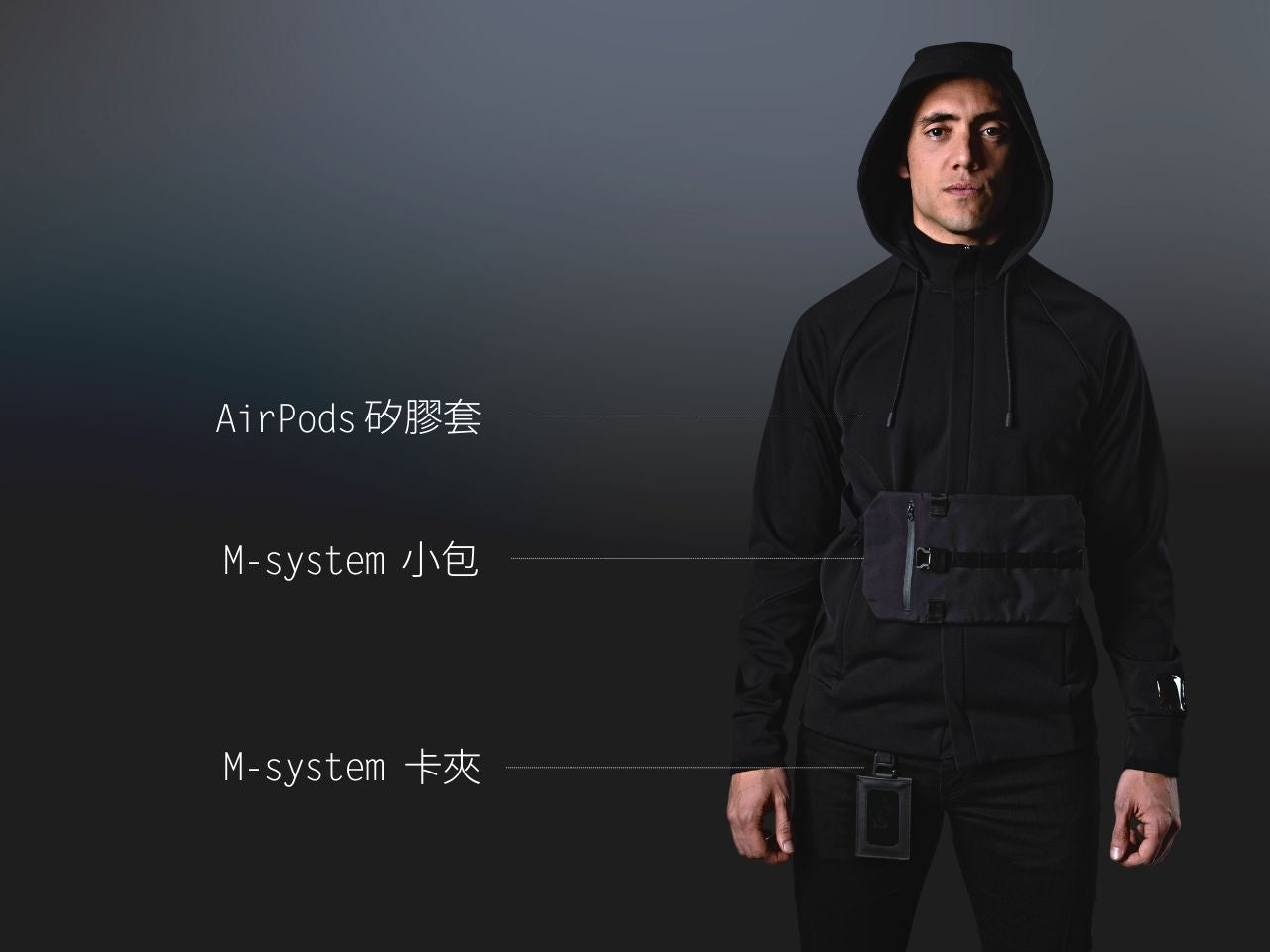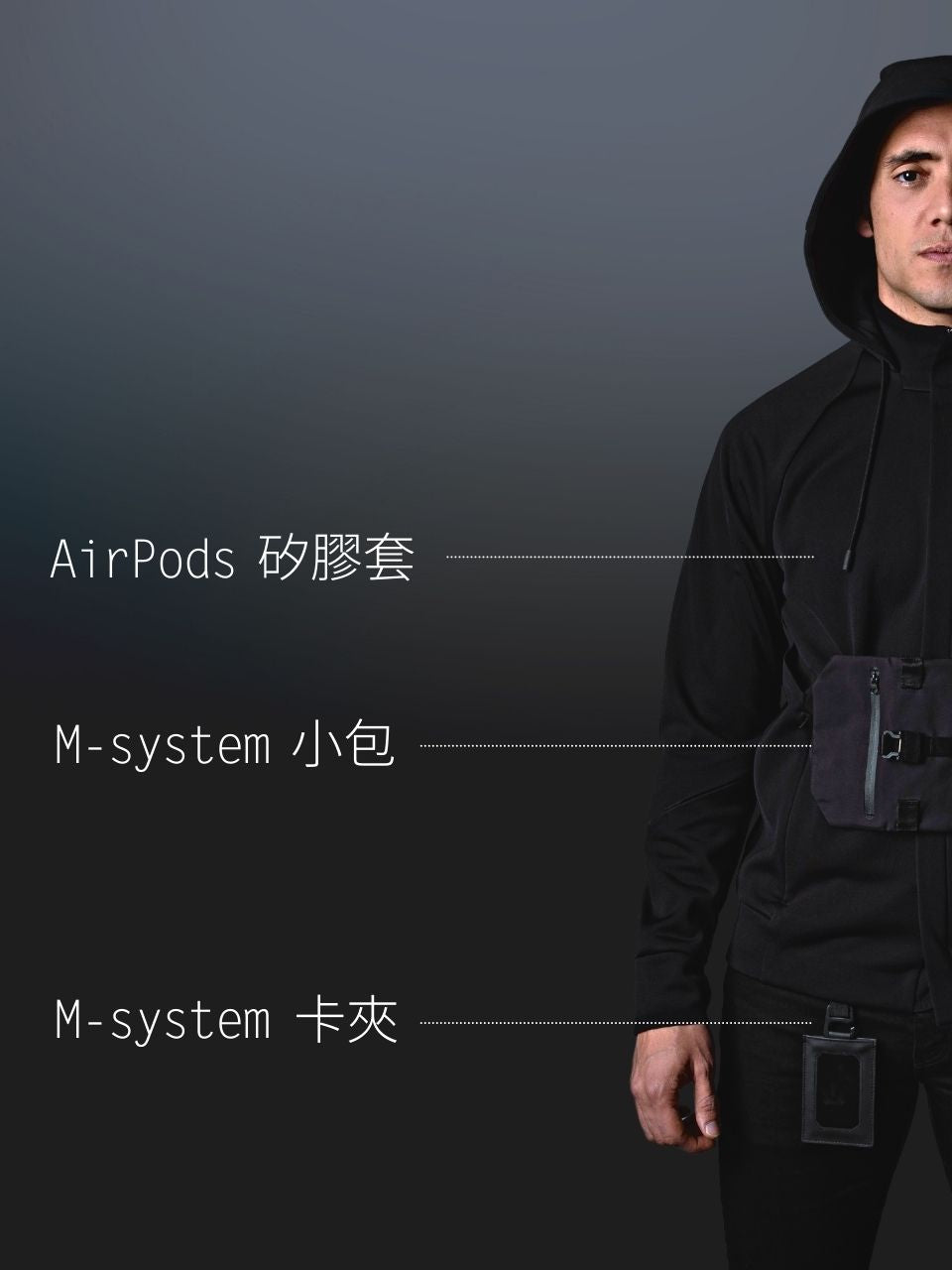 Assemblable multifunctional modular system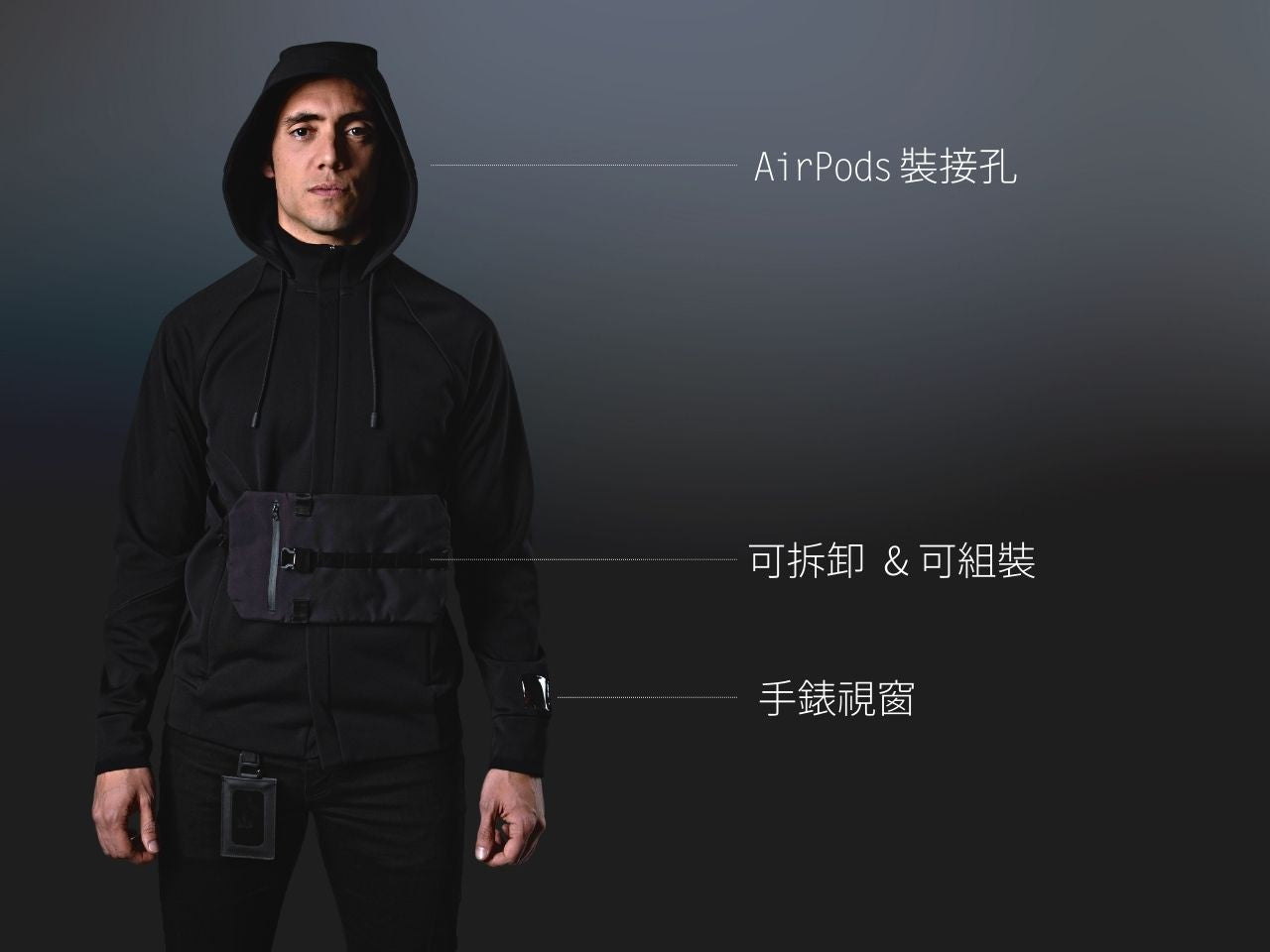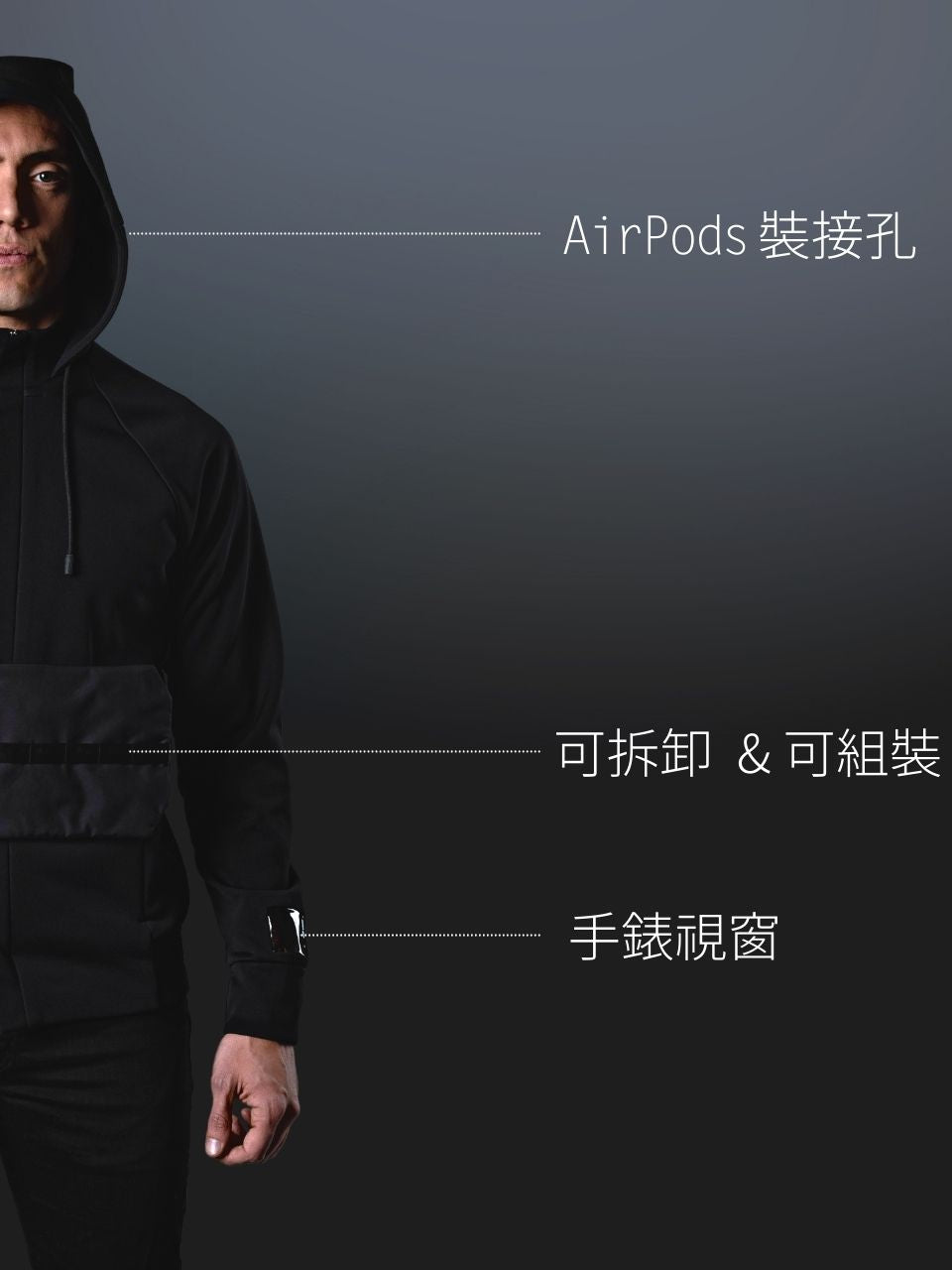 Assemblable multifunctional modular system
Independent development of functional fabrics
Independently developed 3-layer fabric structure, the first layer is woven with high specifications, the middle layer is integrated with a special membrane, and the third layer has grid-like brushed fleece. The Ultra Hoodie strikes the perfect balance between fabric performance, functionality and comfort.
This section doesn't currently include any content. Add content to this section using the sidebar.